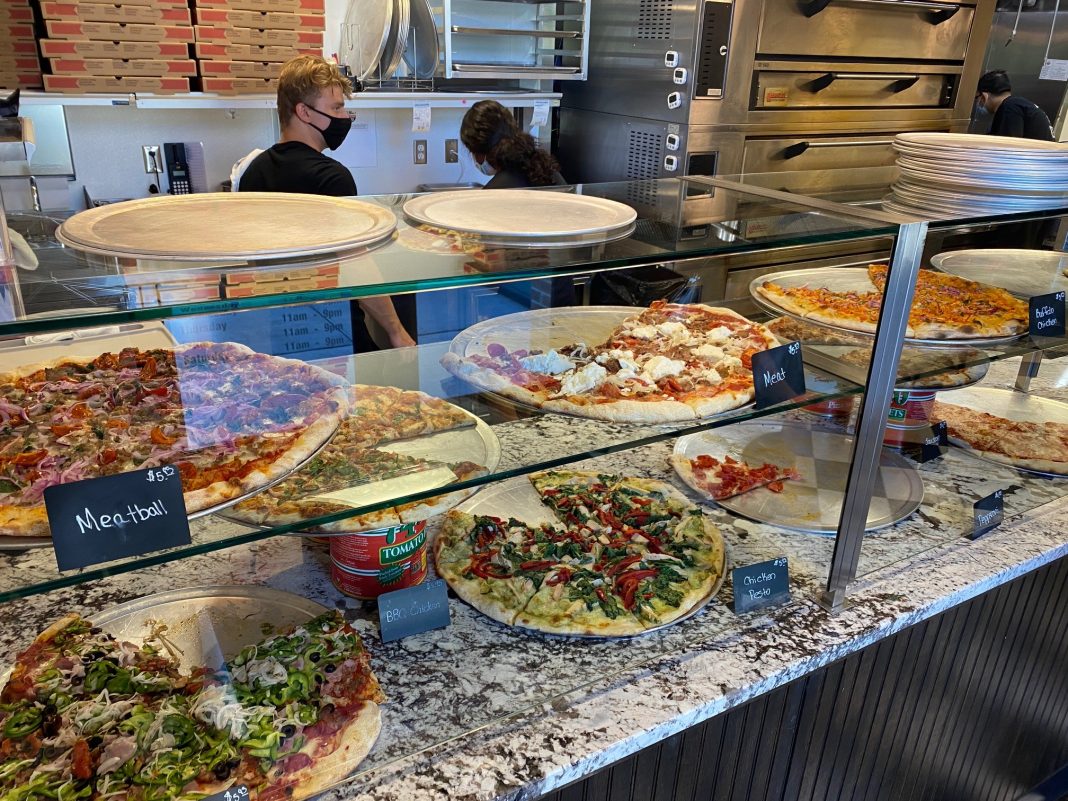 "Hey, Jason, where can I get a good New York slice?" used to be one of the most common questions I'd get on Twitter (are you following @DeRushaEats?). I say it used to be, because now I'm getting a lot of, "Hey, Jason! Have you tried ElMar Pizza?"
Staten Island native Michael ElMaraghy and his wife, Nicole, bought a system that essentially clarifies our water and then runs it through a bag filled with minerals and compounds to mimic New York water for their pizza dough. It's like making tea, if you were making a tea of magnesium and calcium.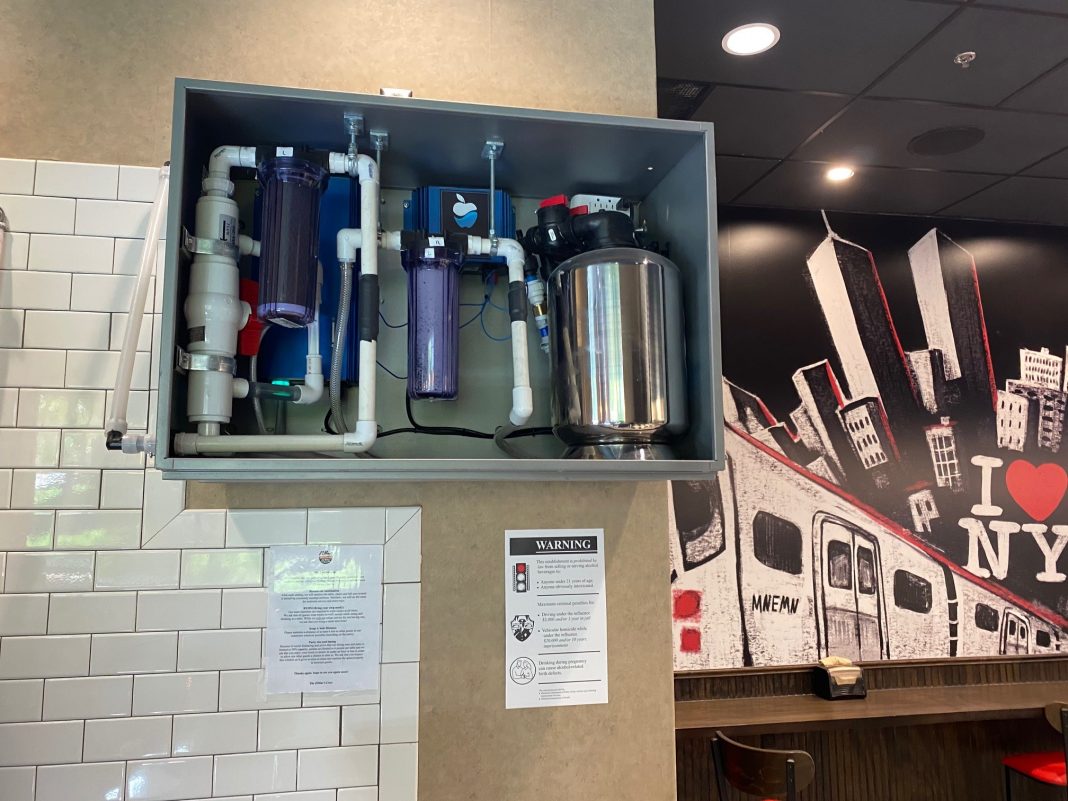 ElMar's feels like a slice shop—and I think that's the best way to experience it. I know, that's challenging in our order-ahead, plan-ahead COVID lifestyle. But, trust me. Show up, look at the counter, and grab a slice of meatball pie—nothing fancy, just some roasted tomatoes, red onion, and fresh basil. Or the under-appreciated white pie, with ricotta and pecorino joining the mozz for a base, then a little basil, a little oregano, a little pepper, and a lot of flavor.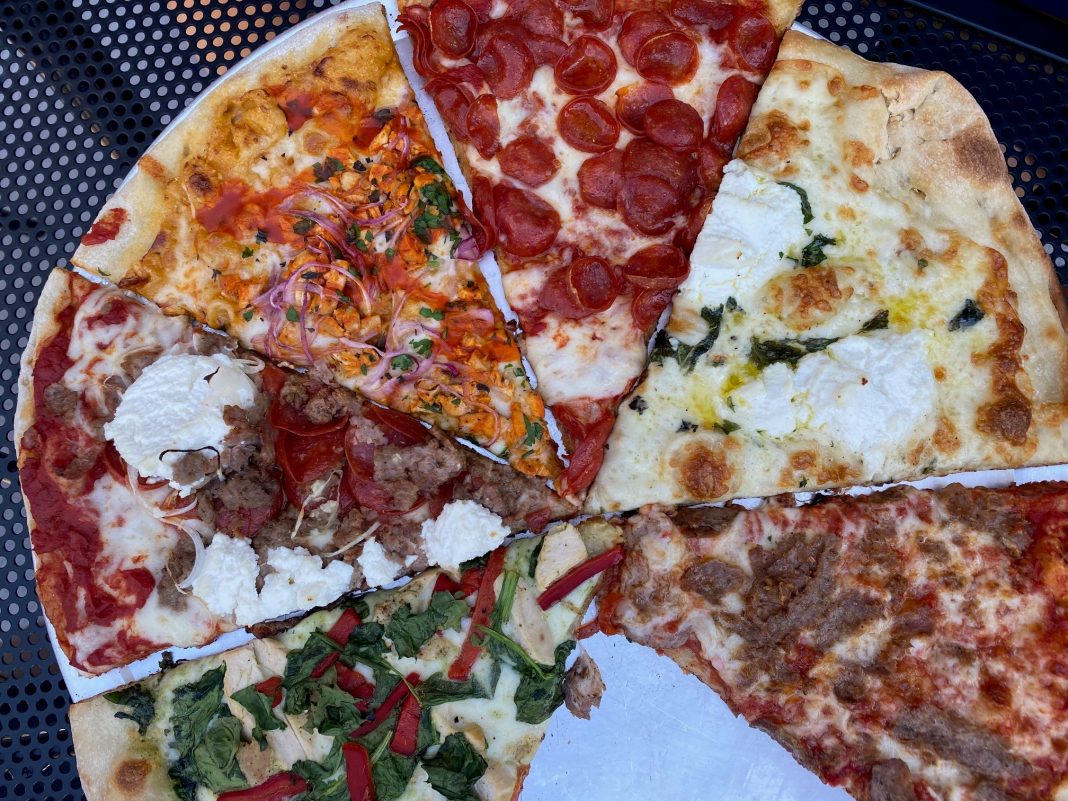 The pepperoni is as it should be: charred a little, cupped a little, tempting you to pick it up and take a sip of the tiny pool of grease inside. Crispy, juicy, all the things. The buffalo chicken had just enough zip, sitting on a buffalo/blue cheese sauce. You can go full-on protein with a meat pie of pepperoni, sausage, and meatballs. Or veggie with spinach, mushrooms, black olives, green peppers, and white onion. We've enjoyed every slice we've tried, and as our in-laws live in Plymouth, ElMar's has become the family's takeout spot of choice.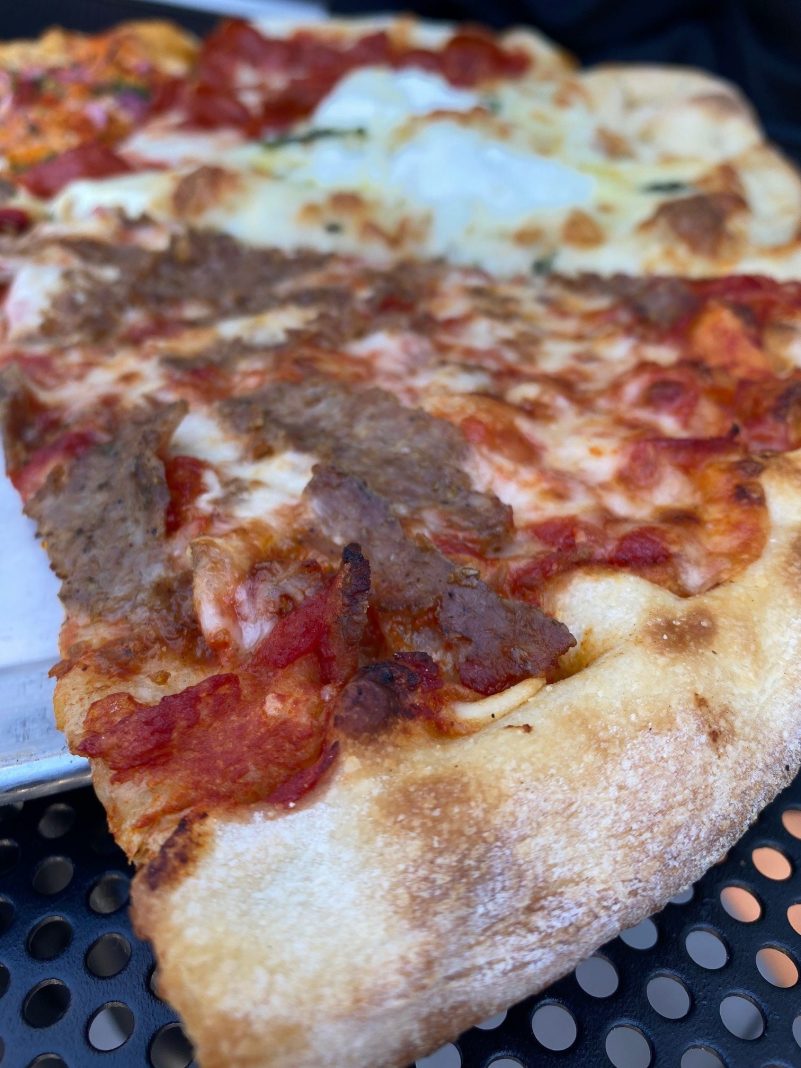 So, is it legit NY pizza? Does the water thing work? I'm a Chicago kid—beats me. The dough is solid, though: It spends 48 hours fermenting in the fridge, giving it that yeasty, slightly sourdoughy flavor. It's thin enough that you can fold it, thick enough that it holds the cheese and toppings. To me, that's a win.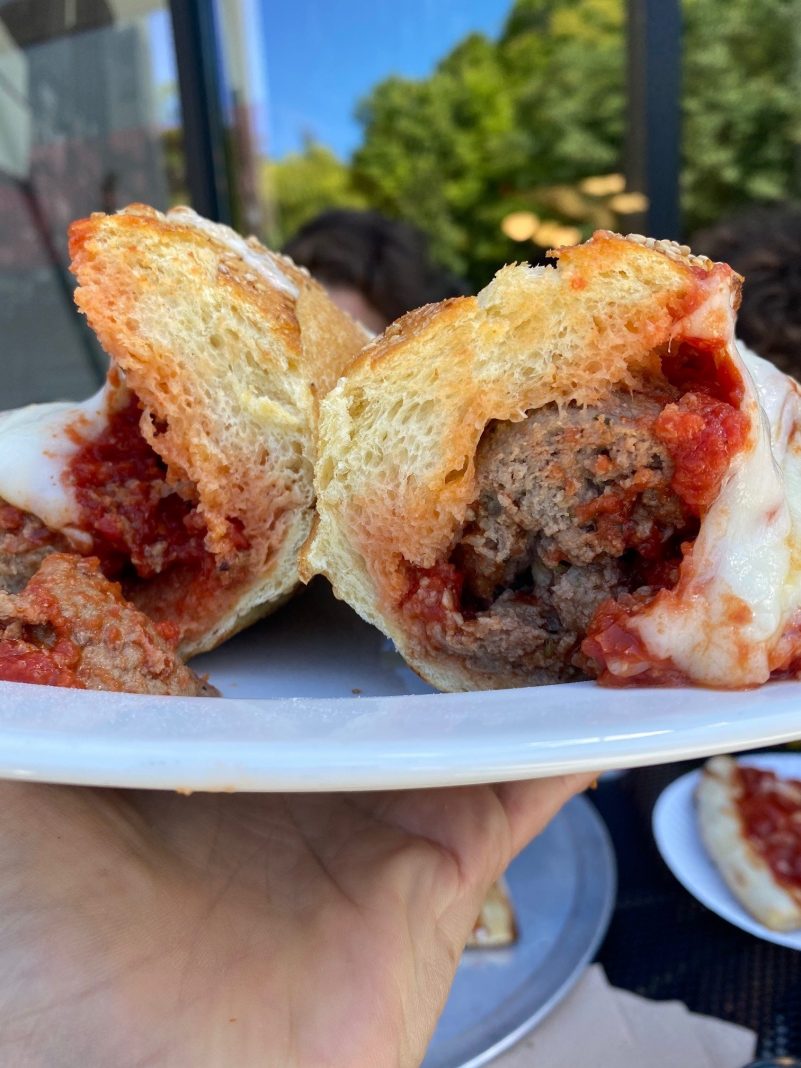 The hero sandwiches are amazing, too; the meatball sandwich was big enough to feed two, with a savory marinara sauce piled high inside a seeded bun imported from Melone & Sons Bakery in Staten Island. So stop your bellyaching that there isn't a legit New York-style slice shop in the Twin Cities. Head west to Plymouth and fugghetaboutit!
ElMar's New York Pizza
15725 37th Ave. N., Plymouth
elmarsnypizza.com
Facebook Comments