Fresh, healthy, satisfying: that's what you want when you're eating at the trailhead of one of the Twin Cities' premier parks, right? Mill Valley Market at Theodore Wirth Park, in Minneapolis, checks all those boxes and does it at a value price.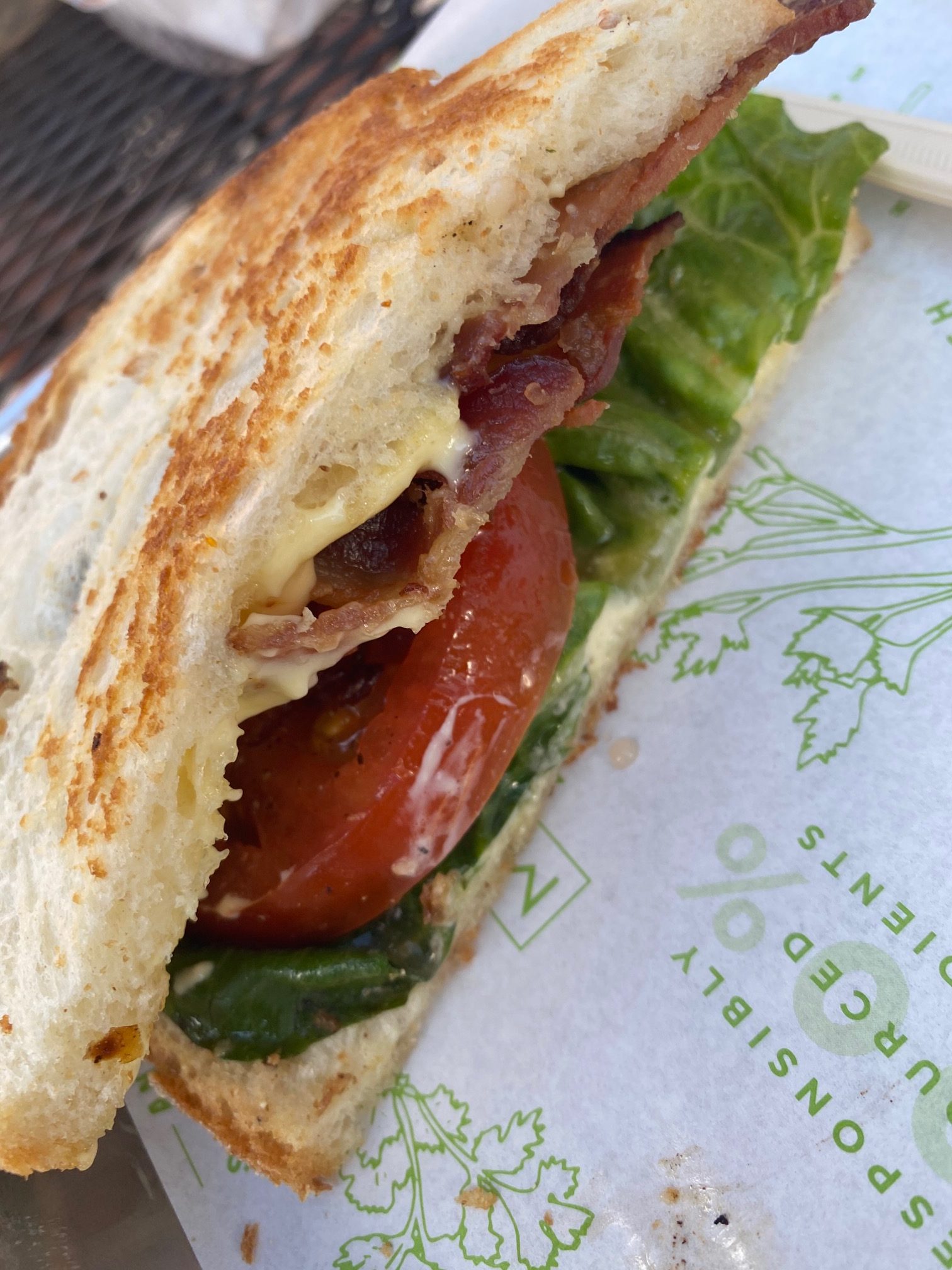 Owner Mike Rakun also owns Mill Valley Kitchen, and you'll see influences on this menu. Ingredients all chosen with such care: the BLT has bacon from Compart duroc hog, with local lettuce, tomato, and a zippy lemon aioli.
Many of the salads are familiar if you've been to Mill Valley Kitchen, like the baby kale with manchego cheese and a spicy lemon vinaigrette, and a Greek-inspired grain bowl with cucumber, tomato, and feta.
I highly recommend the smoked-chicken-and-brie sandwich with fig jam, as well as the hot ham and cheese (both with meat sourced from Minnesota farms). I mean look at the Buffalo Chicken Salad—more chicken than salad, right? Great flavor, great crunch, and I am an absolute sucker for chicken thigh, which gave such juicy flavor to this salad.
I confess: it's not the healthiest salad in the world, right? There are indulgences here, too, but the indulgences still have you feeling good about yourself.
Picture a sick mountain-bike session where maybe you just bit it in the dirt right in front of Mill Valley's patio. Reward yourself with a $5 Nathan's hot dog and a Falling Knife Brewing Co. hazy IPA. It's a counter-service park concession stand so good, you'll be looking for an excuse to quickly return to Theodore Wirth.
Mill Valley Market
1221 Theodore Wirth Pkwy, Golden Valley
763-316-4948
millvalley.market
Facebook Comments