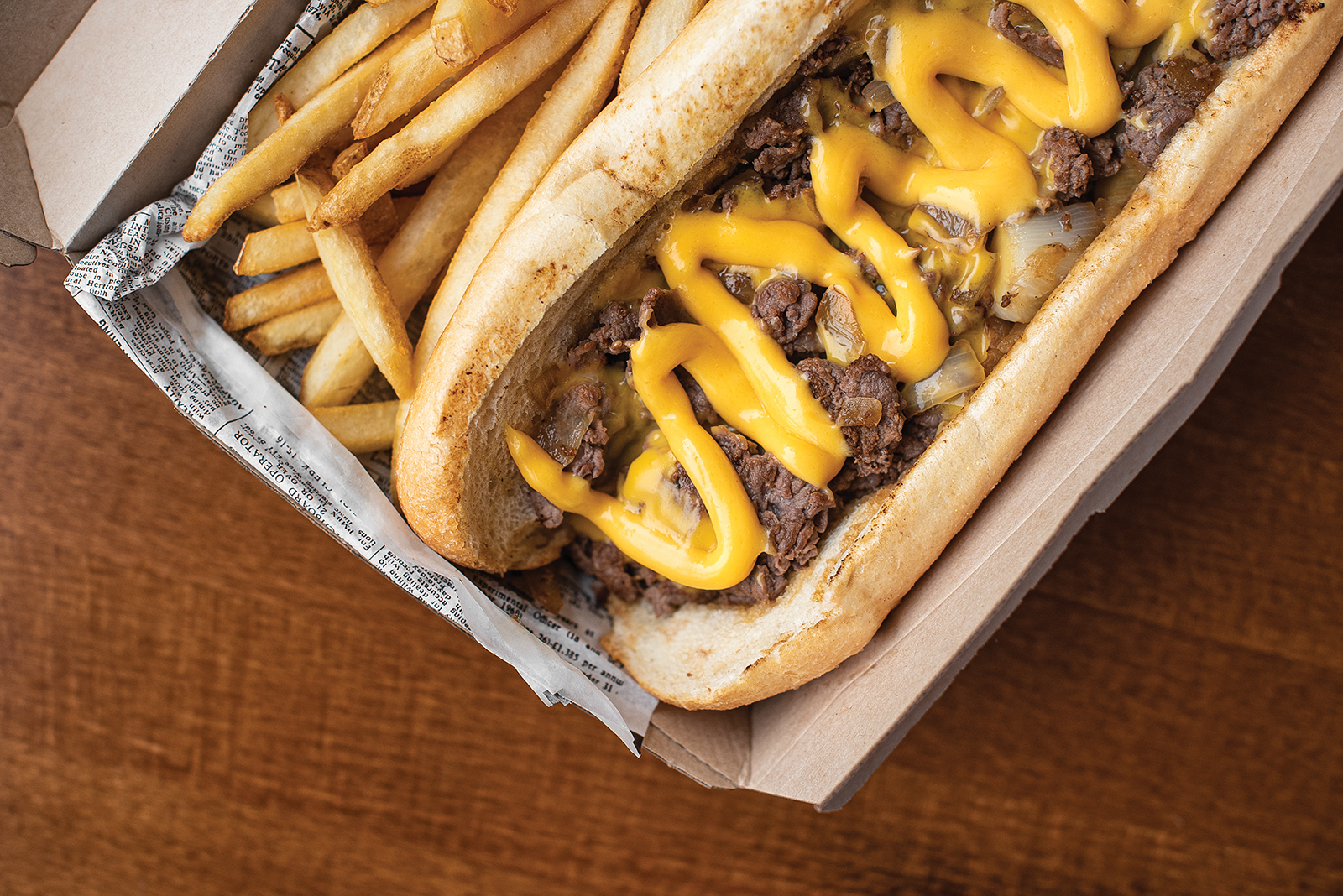 Never in my life have I felt more pressure than the first time I ordered a cheesesteak in Philadelphia. Cheese Whiz, or Provolone? Onions, or without? Do I order it "whiz wit" or "wit whiz?" I don't want to make Philly hate me.
"It's like a religion," Antonio "Tono" Gambino says. Tono was born in Philadelphia, grew up in his family's pizzerias (his mom is the Andrea of Andrea Pizza in Minneapolis), and combined his passions at Tono Pizzeria and Cheesesteaks, newly opened in St. Paul.
There are certain foods that bring out phony regional expertise in people: the person who rails against Twin Cities bagels because she spent a night in New York City, or the lobster roll expert who once had them at a work conference in Maine. Cheesesteak brings out that outrage as well.
Are those green peppers? A real Philadelphian would NEVER. American cheese? You monster!
"Every neighborhood has their own idea," Tono's best friend and business partner Shaz Khan says, laughing.
Tono tries to make this less stressful for Minnesotans. You can order  the South Philly with grilled onions. The Supreme brings in some green peppers, mushrooms, and diced jalapeños for spice. I really loved the Speziato with thinly sliced prosciutto strips and a spicy, sweet habanero jam. These sandwiches are overflowing with chopped steak on an absolutely perfect hoagie bun.
"The most important thing is the roll," Tono says. They import them from the bakery that supplies most of the good spots in Philly, and that bread does a lot of work supporting all of that chopped steak. "If we couldn't get that roll, we wouldn't have done it. It's that important."
Why is the bread so important? It's crunchy but not too crunchy. It compresses when you bite but doesn't get soggy with the juices from the steak and melted cheese. I love sandwiches, and Tono's cheesesteak may have the perfect ratio between bread and filling. As for that steak: It's prime inside round—fatty enough to be juicy, meaty enough to have good flavor, and reasonably priced so they can charge $13 a sandwich.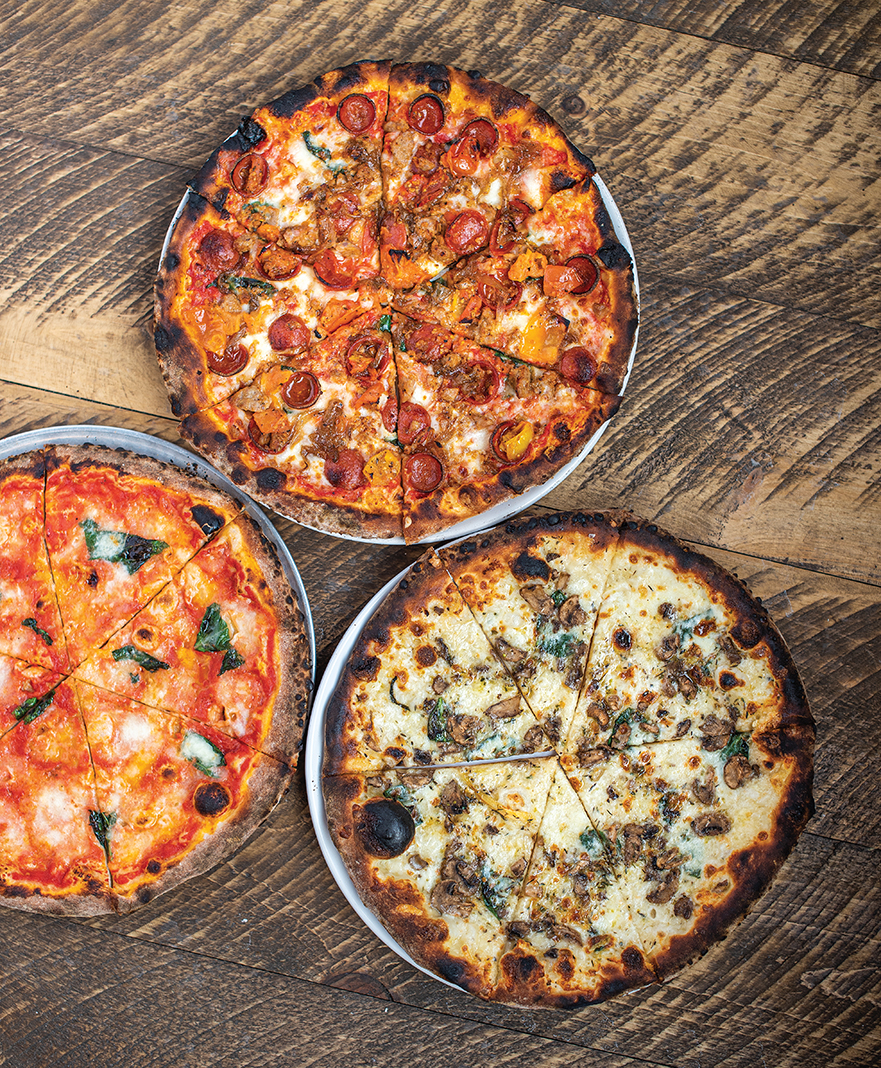 The family history in pizza shines through, as well. A beautiful brick oven is the visual highlight of both the original Maplewood location and the new spot in the old St. Clair Broiler building in St. Paul. But these aren't 90-second, quick-fired Neapolitan pizzas. The lower temperature (around 600-625°F) and slightly longer cooking time create a crust that's crispy on the bottom but still has a chew to it. It's not New York pizza—more like a Sicilian-style crust. The toppings are terrific: Try the Spicy Tono pepperoni with a homemade hot honey and red chili oil. My family and I loved the garlic-topped white sauce Napoleono with arugula and tomato.
There's a level of obsession here you'd expect from someone who spent a lifetime chasing the pizzas and cheesesteaks of his childhood. "Let's talk onions—when it's diced, or when it's long, it drives me crazy. It's gotta be cubed," Tono explains.
These guys' ambitions are as large as their personalities: two Tono locations open, another one coming soon to Coon Rapids. Go "whiz wit" or "Prov witout"—just go to Tono's.
Tono Pizzeria and Cheesesteaks
1580 St. Clair Ave., St. Paul
651-243-1978
tonomn.com
Facebook Comments