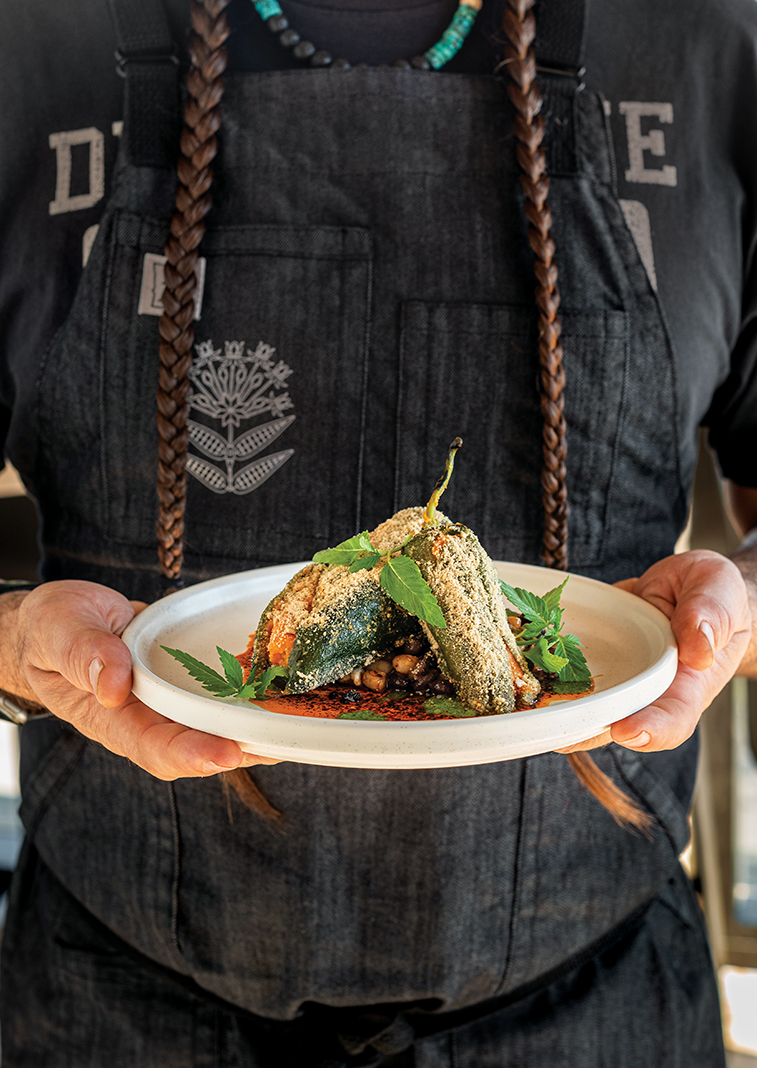 Restaurant of the Year
Owamni
Owamni is the most important restaurant to open in Minnesota—quite possibly in the entire world—in 2021. For real. Locally, we've been waiting for chef Sean Sherman and his partner, Dana Thompson, to finally open their own restaurant. Their company, The Sioux Chef, has been spreading the word about Native American ingredients for a decade through catering and teaching and other appearances. But this is different: a restaurant that connects "non-colonized" ingredients with the culinary techniques and upscale dining expectations of today.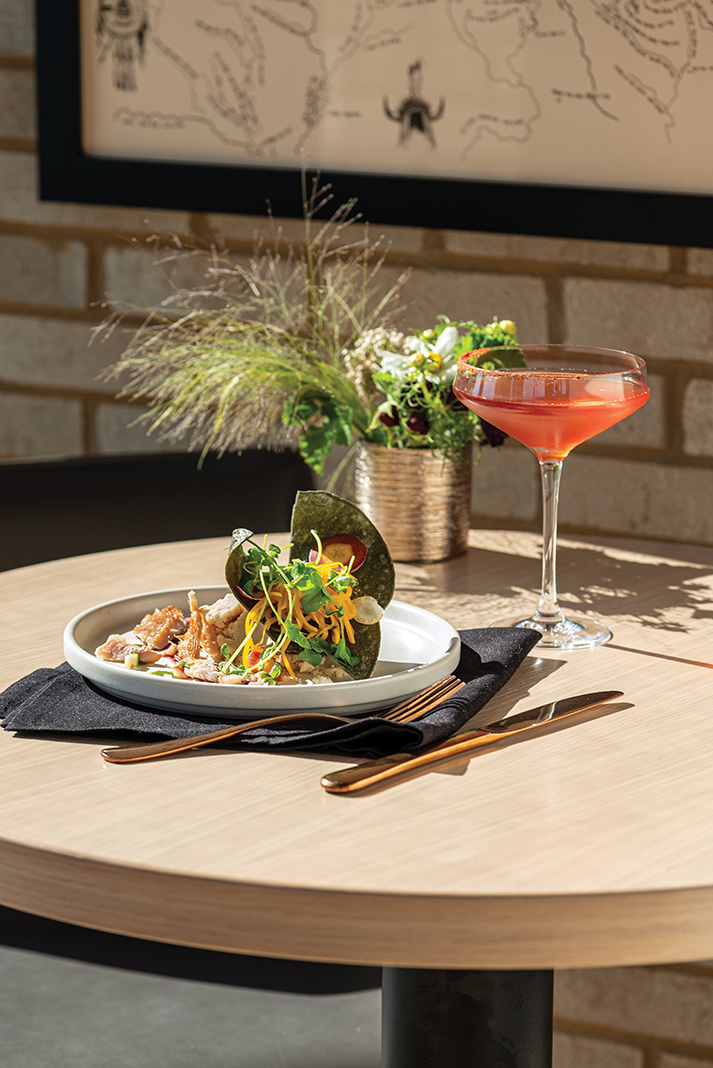 Owamni bridges thousands of years. It is about both the past and the present. There is no restaurant in the world like it. This is not hyperbole: Of course there are Native-run restaurants, and there are restaurants focused on Indigenous ingredients inside museums and cultural centers. But there has not been a fine-dining restaurant committed to using only Indigenous ingredients and competing with every other form of cuisine in today's dining landscape.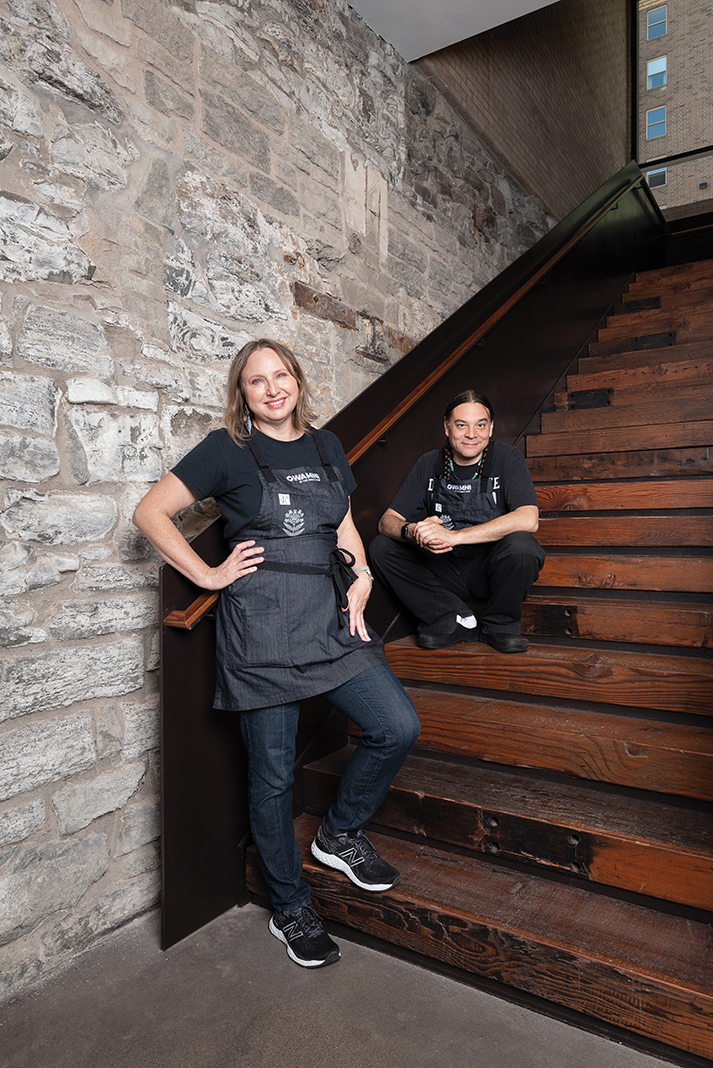 That commitment to Indigenous ingredients means no beef, chicken, or pork; no dairy, no wheat flour, no cane sugar. It also means something out of our culinary comfort zone—but take that first bite, and you'll think only in terms of what it is: delicious.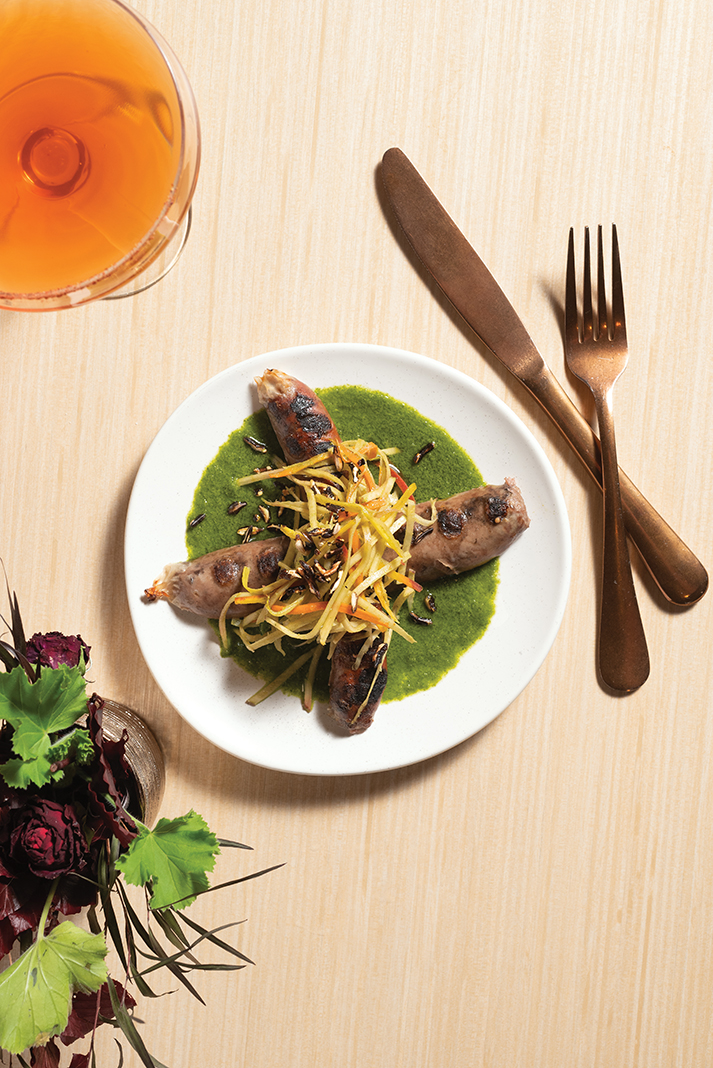 The choginyapi corn sandwiches will remind you of an Argentinian arepa. The bison with a zippy pesto sauce made of dandelion greens and topped with pickled corn was one of the best bites I've had in 2021. And the roasted sweet potato is an absolute addiction. Roasted to caramelized perfection and sprinkled with chili crisp and scallion, the dish is sweet and spicy and creamy and crunchy and only $8. Sherman's bison tartare, with duck egg aioli and parsnip crisp, is already among the top tartares in the state.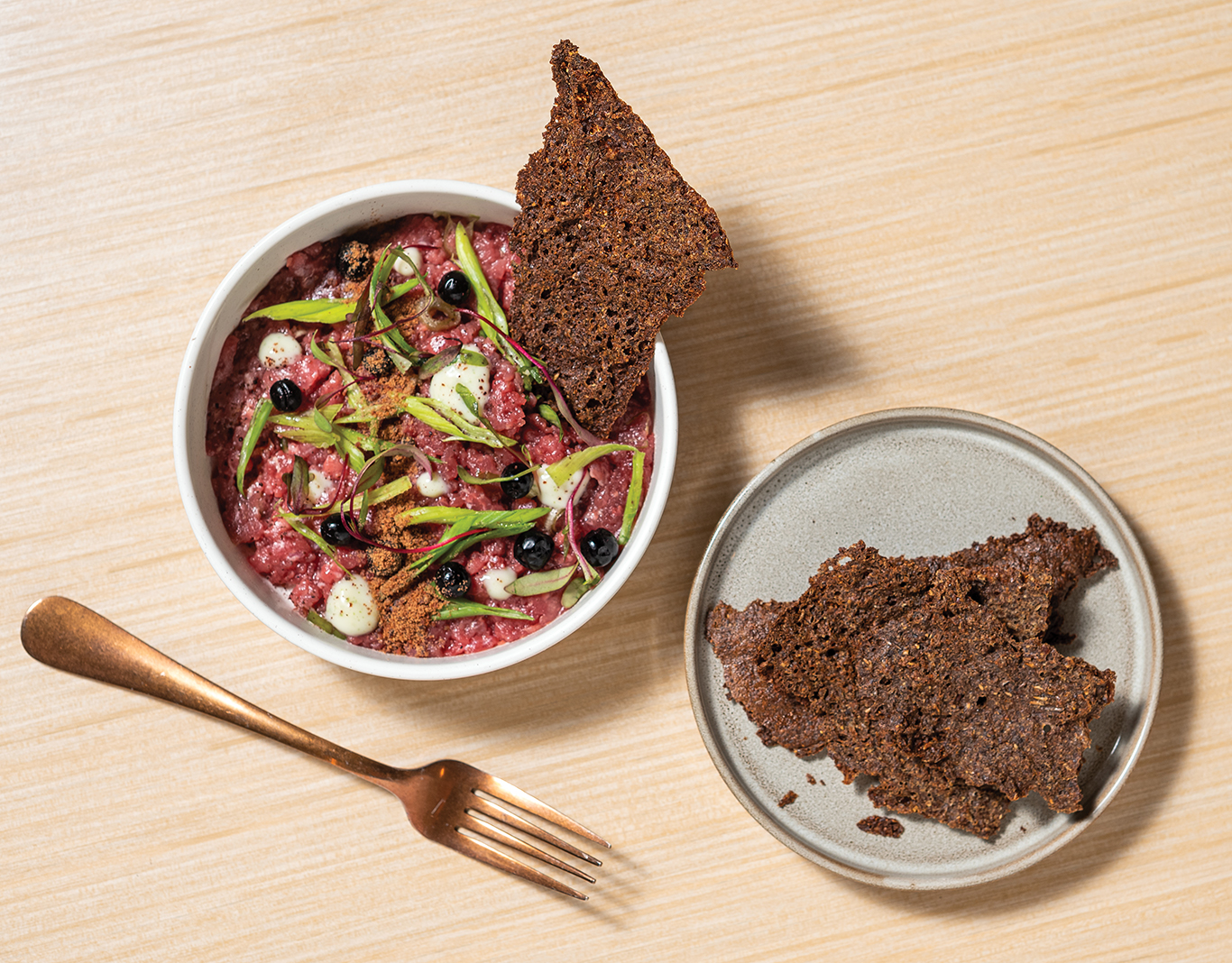 Walking inside Owamni, the first thing you see is a neon sign reading, "You are on native land." It is a greeting but it also carries a slight tone of admonition. We celebrate the cuisine of so many immigrant communities and groups, it makes me wonder how we never really celebrated our original residents. Owamni is hope—for a more aware and enlightened future.
---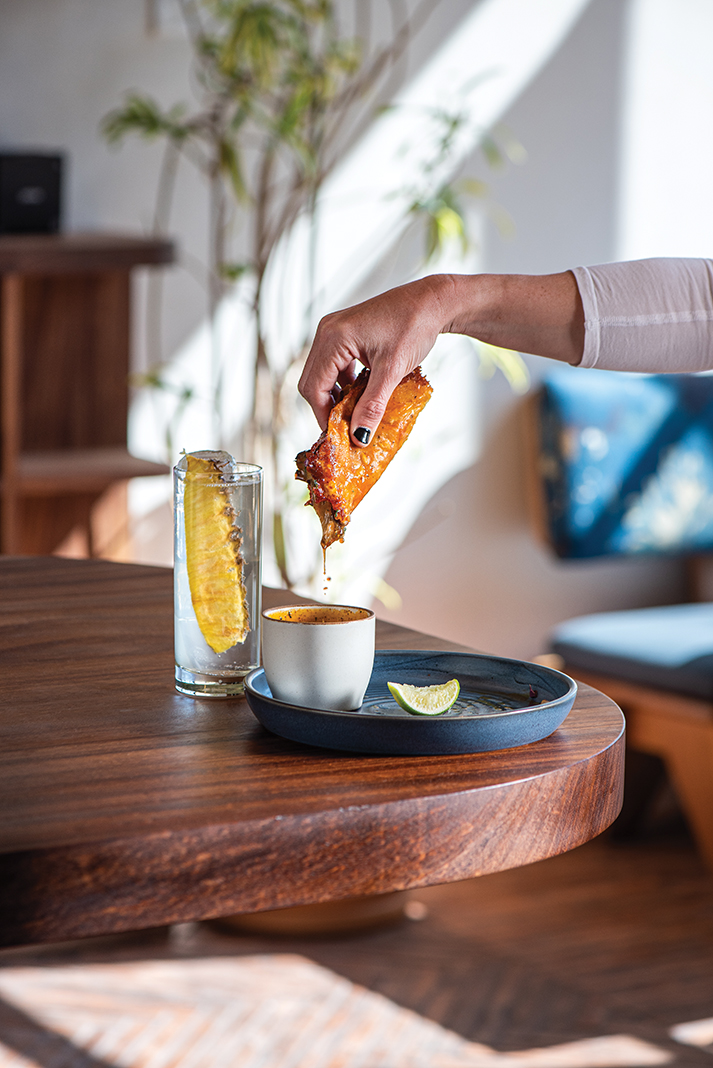 Best Restaurant—West of the River
Sooki & Mimi
Artistry, culinary precision, and incredible creativity combine for one of the most beautiful dining experiences in Minnesota. Chef Ann Kim always has been about more than pizza, and she is displaying the best of the Korean flavors she grew up with combined with the Mexican flavors she adores.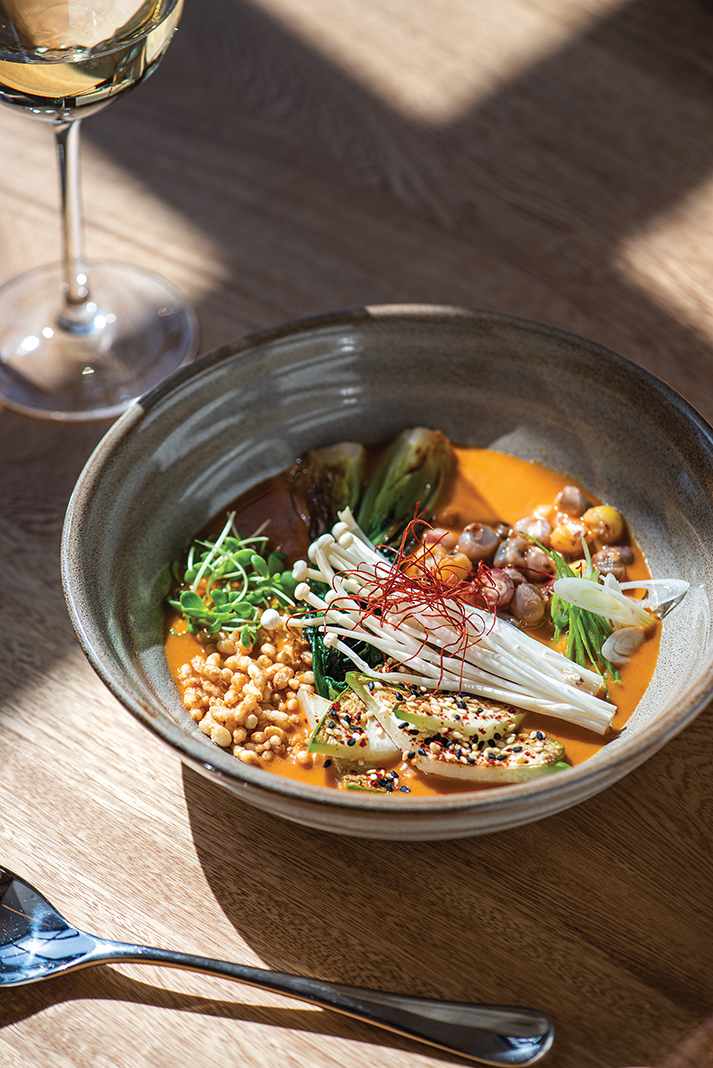 Her birria tacos use maitake mushrooms. She puts chorizo and crispy ginger in her potstickers. The James Beard Award-winning chef spent weeks in Mexico learning how to make tortillas using ancient corn, and you can taste that huge flavor in the tacos and sopes. The restaurant opened during the pandemic as a super fancy vegetarian tasting menu, and now there's fish and meat, plus a la carte options on the bar and patio. With terrific service and the most stunning new restaurant design since Kim's previous new restaurant, Young Joni, Sooki & Mimi is a winner.
Read Jason's original review here.
---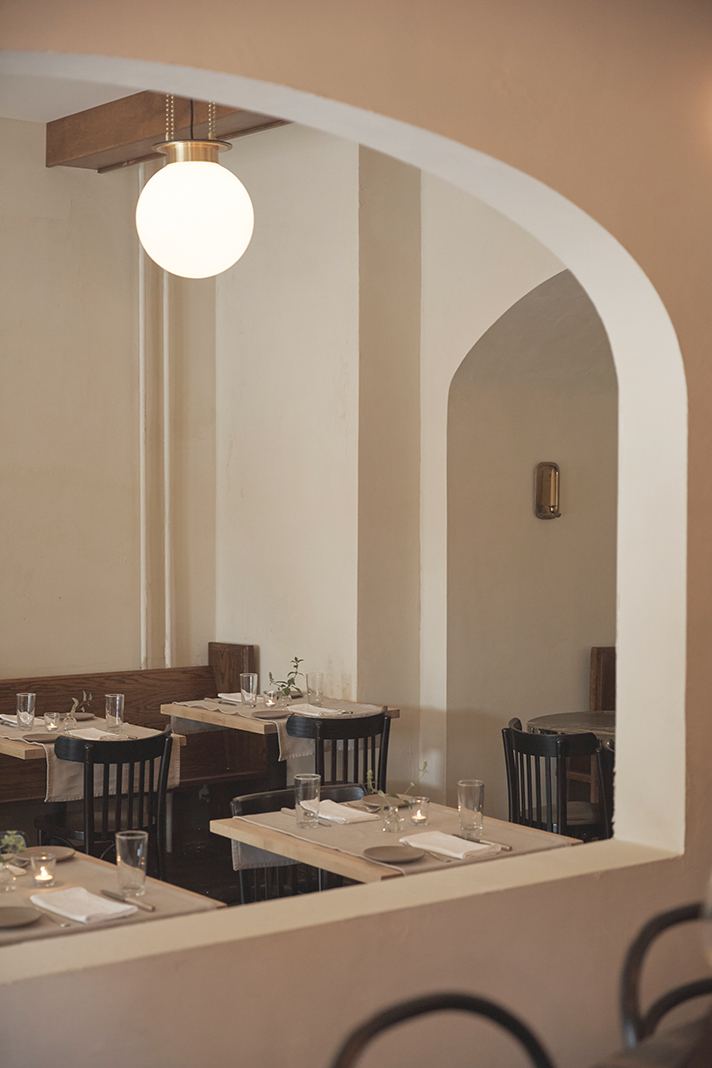 Best Restaurant—East of the River
Myriel
Often times in cooking you can end up sacrificing flavor for beauty on the plate. But chef Karyn Tomlinson is sacrificing nothing at her new St. Paul restaurant, Myriel. Hugely fresh ingredients,  bold flavors, perfectly cooked fish and duck: Everything is seasoned just right, and everything about my experience was just right. Tomlinson spent a pandemic year thinking through how she would run the restaurant, and the time was well spent. While the elegant fine-dining chef's tasting menu showcases why Tomlinson must be considered among our city's top chefs, the a la carte menu is what will bring you back to Myriel time and time again. Nothing on that menu is more than $30, including a zucchini soup that tastes like the vegetable was just picked from the garden; duck confit that melts in your mouth; and beautiful cocktails and flavorful wine. It's the heir apparent to Jamie Malone's Grand Cafe, yet the delicate, beautiful, and impressive restaurant feels like it's been a friend for years.
---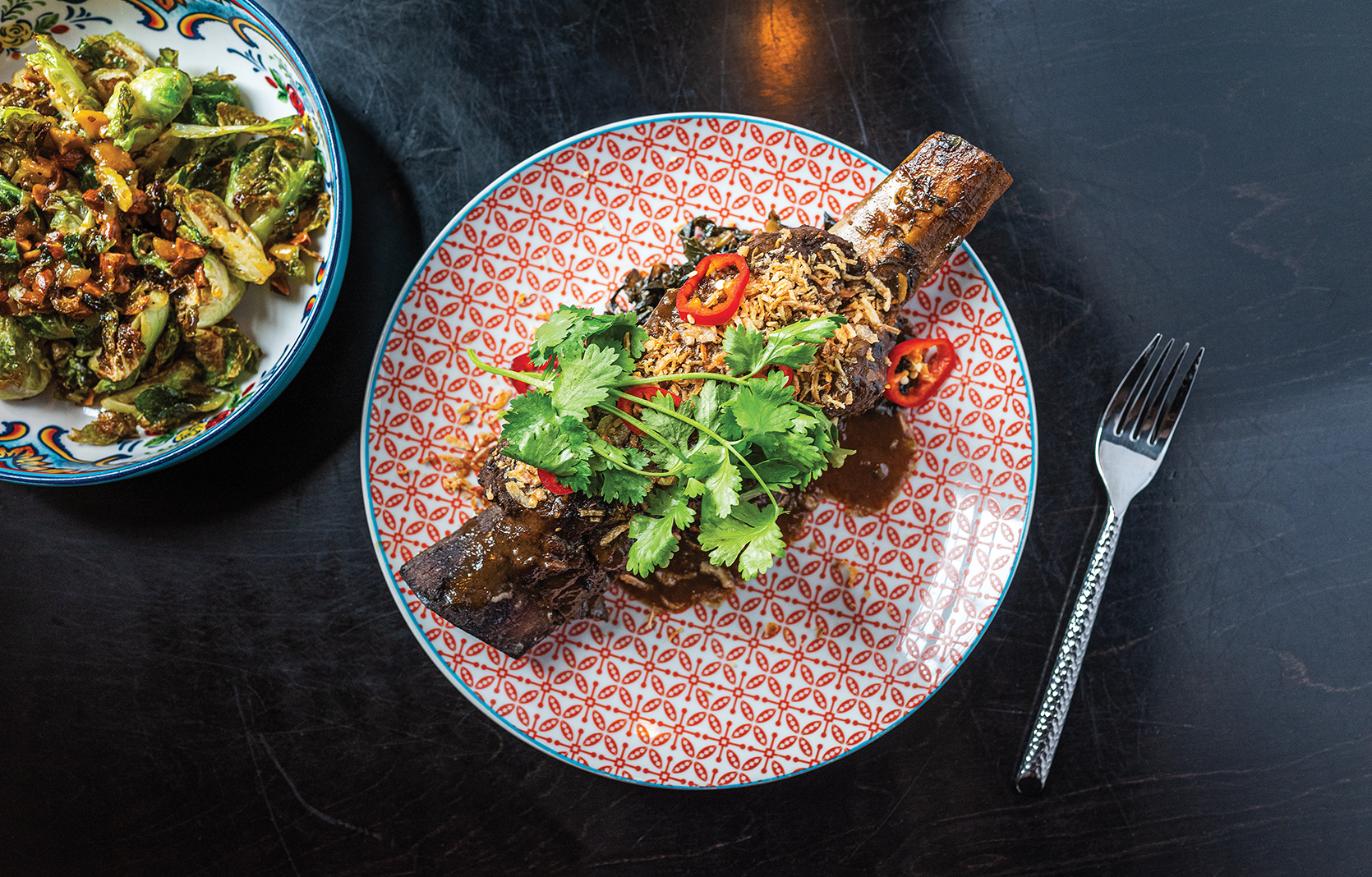 Upscale Casual—West
Stepchld
California-cool meets Northeast Minneapolis at Stepchld, where dropping the letter "i" from the name is a reminder that this is not a typical Minnesota restaurant. Naturally there's an Instagram-famous burger: a double smash-burger smothered in white American Cooper cheese that lives up to the hype. But that's where the obvious dishes end. You'll find burrata with za'atar spices, tacos with turmeric chapati, and birria tacos with Ethiopian berbere spice. African, Middle Eastern, and Japanese flavors—there are no rules here other than what tastes delicious. Owned by a group of creative Black millennial Minnesotans, Stepchld will grow and thrive just like the hydroponic system of plants suspended from its ceiling.
Read Jason's original review here.
---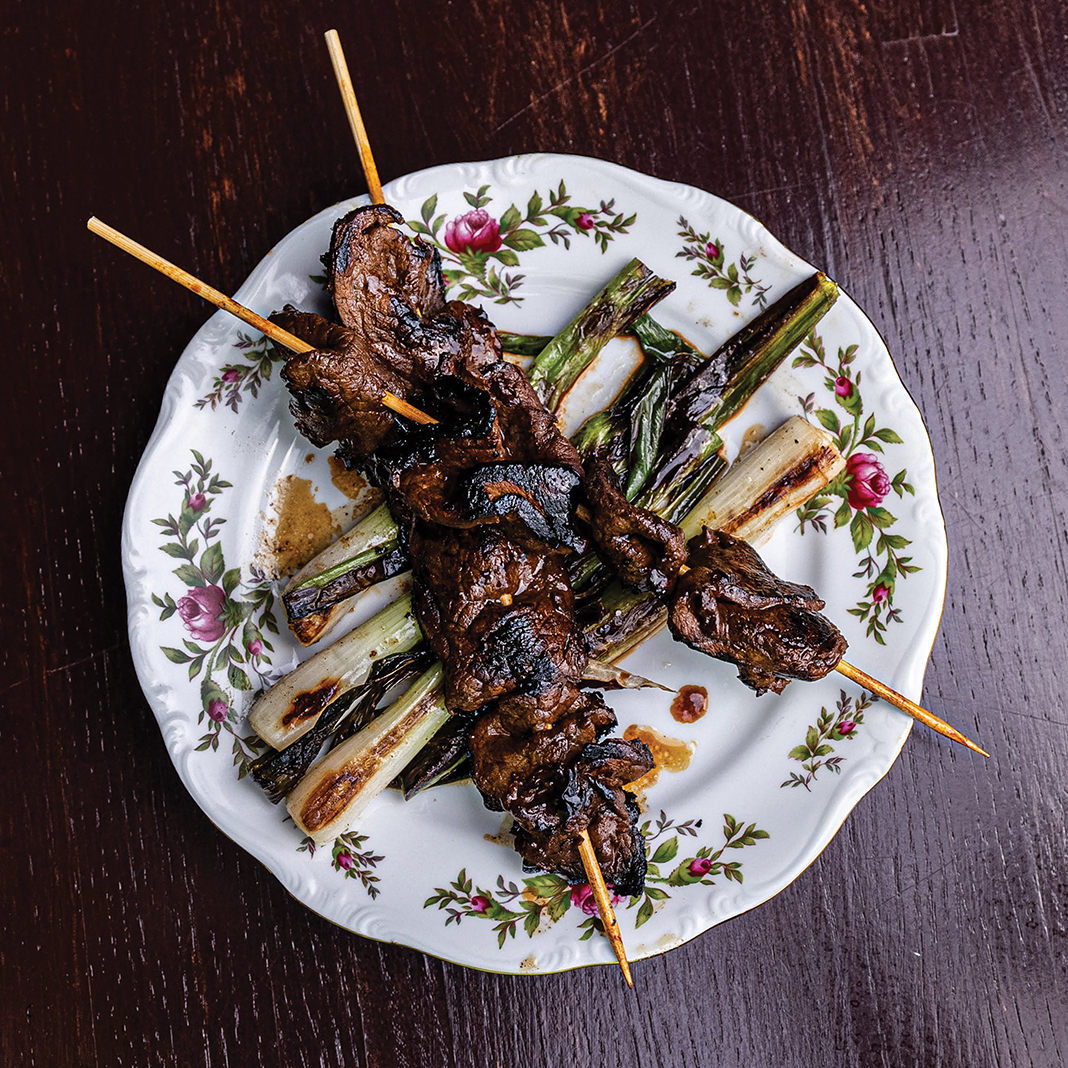 Upscale Casual—East
Chip's Clubhouse
We've seen countless speakeasies and supper clubs that are inauthentic and contrived. Finally, we have a clubhouse where everyone wants to belong. Chip's is the real deal with its friendly people, cool vibe, and incredible food. The menu makes no sense but that is a compliment, I promise. Who puts cashew-and-herb pate, fried pickled vegetables, taco salad, a shaved prime rib sandwich, and pork belly ramen on the same menu? Don't miss the roasted shiitake mushroom patty melt. Tara Coleman from Hot Hands Pie & Biscuits, Gina Mangiameli (a Chicago chef who helped run Girl & the Goat), and legendary St. Paul bartender Tim Leary created a place you'll like to come back to and hang at every day of the week. This is a true clubhouse, where we're all invited.
Read Jason's original review here.
---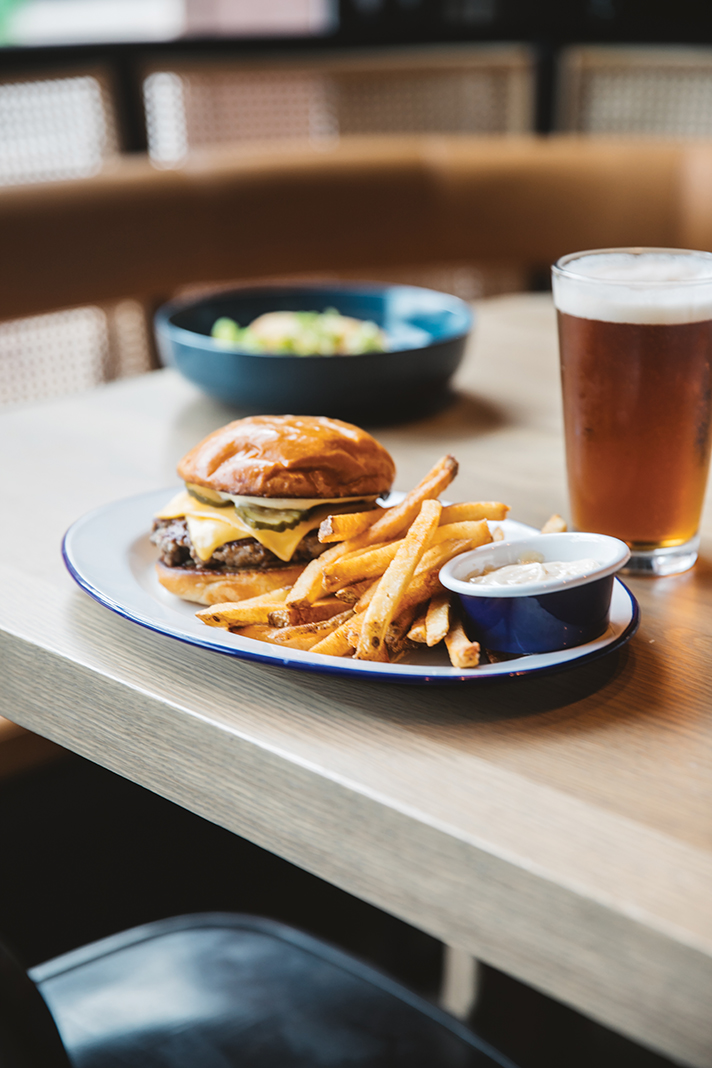 Reboots
Sidebar at Surdyk's
When the team at Surdyk's knocked a hole in the back of the liquor store and opened a restaurant, it was great: all the excellent, reasonably priced wine from the store coupled with the terrific cheese and charcuterie from the specialty grocery store. They had a decent burger, some nice appetizers, I gave it a good review. Then the pandemic hit, and Sidecar closed. When it reopened this summer it was with an experienced chef, Randall Prudden, and I worried that may make it too fancy. I'm happy to report they've threaded the needle. Prudden's reboot, Sidebar, includes a lovely duck breast, and he nails risotto and pasta. For lunch, crush that burger with dijonnaise but don't deny yourself an excellent cured Norwegian salmon on brioche. There's everything here that I loved before, just elevated.
Read Jason's original review here.
---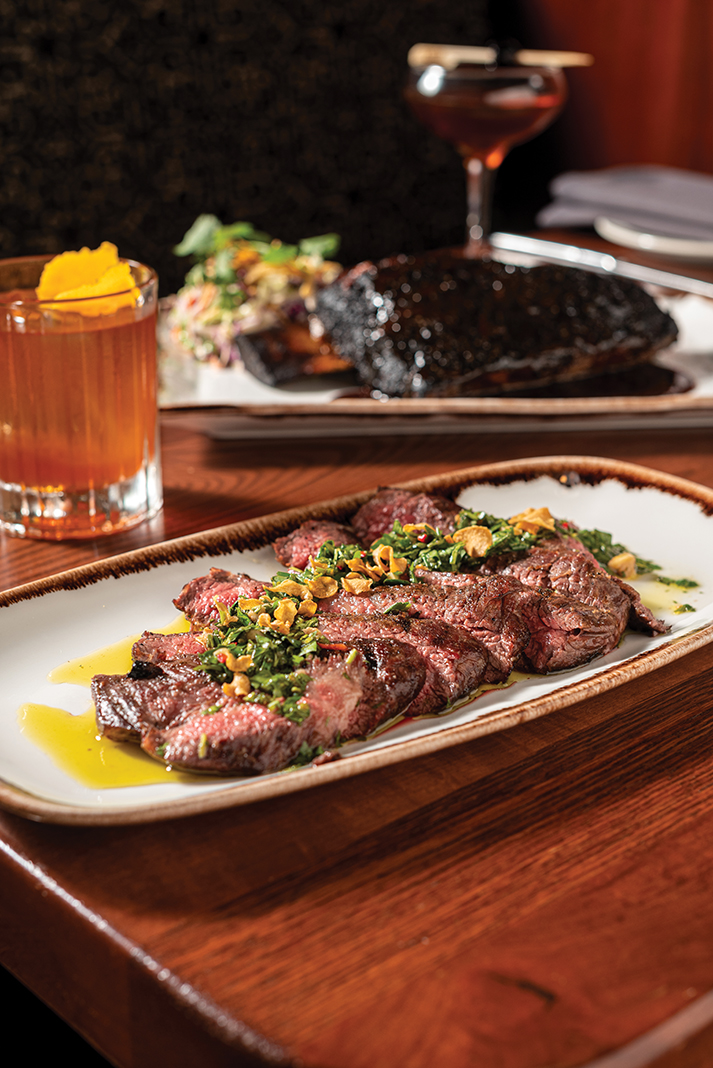 The Butcher's Tale
Oh, the drama over Butcher & the Boar! The first restaurant in downtown Minneapolis to try to reinvent the concept of the steakhouse abruptly closed before the pandemic because of money troubles. Then the original owner sold the flagship Hennepin Avenue restaurant to the owner of Crave and sold the intellectual property and branding to the owner of Parlour. As the restaurant world turns, the restaurant known as Butcher & the Boar is set to reopen in 2022. But its spiritual heir has already arrived—and flawlessly. Crave owner Kam Talebi hired the original sausage-maker from Butcher, Peter Botcher. The former general manager also is back, as well as the pastry chef and most of the service staff. With that, it's no surprise that the Butcher's Tale still feels like Butcher. Yet, in some ways, it's better: a cocktail list that pushes boundaries beyond bourbon, a menu with some lighter fare. Don't worry, you'll still leave with the meat sweats—in the best possible way.
Read Jason's original review here.
---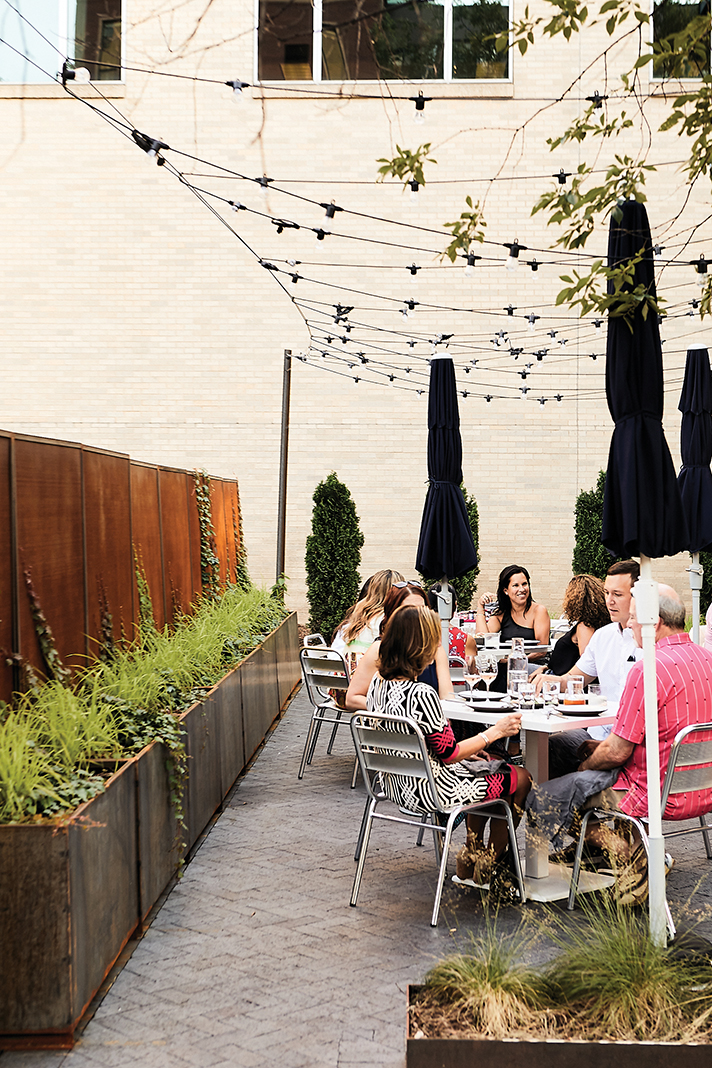 Creative Cuisine
Sanjusan
It's the restaurant I never knew I wanted: Japanese-Italian cuisine. Chef Daniel del Prado has made his name bringing South American flavors to Martina, Oaxacan cuisine to Colita, and now Tokyo-meets-Sicily to Sanjusan.
The panzanella salad has bonito mayo on it, while the cauliflower karaage (Japanese fried chicken) comes with blue cheese. There's a squid ink pappardelle, and uni in the fettuccine. Trust me, it works. In Japan, Italian restaurants are the most popular non-Japanese eateries in the country. Del Prado has become one of the area's finest pizza makers, and you can't miss the spicy pie named after fellow Twin Cities chef Issac Becker. With raw tuna, cilantro, endive, and just enough lime to cut the heat, the dish is memorable, unique, and delicious. That describes all of Sanjusan.
---
Suburban
Duke's on 7
Looking ahead to 2022, the expansion to the suburbs is going to be the big story. The 50th & France neighborhood is red hot, and the Interstate-494 Bloomington/Edina corridor is roaring to life. The Craft & Crew restaurant group saw this trend before most. Finding success with Stanley's and The Howe in Minneapolis, they expanded to Hopkins, St. Louis Park, and now Minnetonka. Duke's is a gorgeous re-do of a restaurant that's been on Highway 7 for more than 30 years. It has a huge, dog-friendly patio, a great cocktail list including alcoholic slushies, and rock-solid, neighborhood-friendly food. The entrees are nicely done, from the rotisserie half-chicken to the 26-ounce bone-in pork chop. Duke's is designed for you to bring your kids, meet for an after-work happy hour, or enjoy a date night.
Read Jason's original review here.
---
Takeout
Nixta
Two years ago, virtually no one had heard of nixtamal tortillas. Now they are everywhere, and that's a result of the passion and skill of chef Gustavo Romero's Nixta in Northeast. Romero grew up north of Mexico City and has cooked in San Francisco and Miami, among other places. He met a Minnesota woman and, lucky for us, settled in the Twin Cities. As he's traveled the country and globe cooking, his heart has pulled him back to the traditional Oaxacan corn his family used to grow. He soaks those kernels in an alkaline solution before grinding and pressing them into tortillas, just as everyone in his hometown did. Nixta's tortillas are now in co-ops and restaurants like Surly, but this gifted chef also sells tacos at his restaurant, and his family-size takeout meals are so packed with flavor and love, they're truly my favorite things to emerge from the pandemic.
Read Jason's original review here.
Facebook Comments