The Drive-By is Jason DeRusha's bite-sized (get it?) reviews of curbside takeout meals from restaurants around the Twin Cities, and beyond.
For two weeks, Heather Asbury was living her dream. She had opened her new restaurant in South Minneapolis with counter-service breakfast and lunch, table-service dinner. The room is beautiful (in the former Mario's), the neighborhood was loving it, and then the state of Minnesota essentially shut down.
As the former manager of Lucia's with lots of catering experience, the team shifted to takeout only rather quickly. The menu is huge—it's not a pared-down menu like many place are doing. But there's a focus on local farms, accessible food (a kids' menu!), and a variety of options.
The Order: Lunchtime for my family of four meant everyone got to make a choice: My wife and I shared the French Onion Dip sandwich ($15), with local beef and melted muenster cheese, and the $13 Corsica salad, with greens, feta, hearts of palm, shaved fennel, marcona almonds, and champagne vinaigrette. My youngest son wanted the Field Burger with Fischer Farms bacon and cheddar, along with mayo, lettuce, and tomatoes. The oldest picked the Buddha Bowl with fried curry tofu, roasted sweet potatoes, and a bunch of veggies on coconut jasmine rice. The burger and sandwich came with a side—we chose fries and bacon potato salad.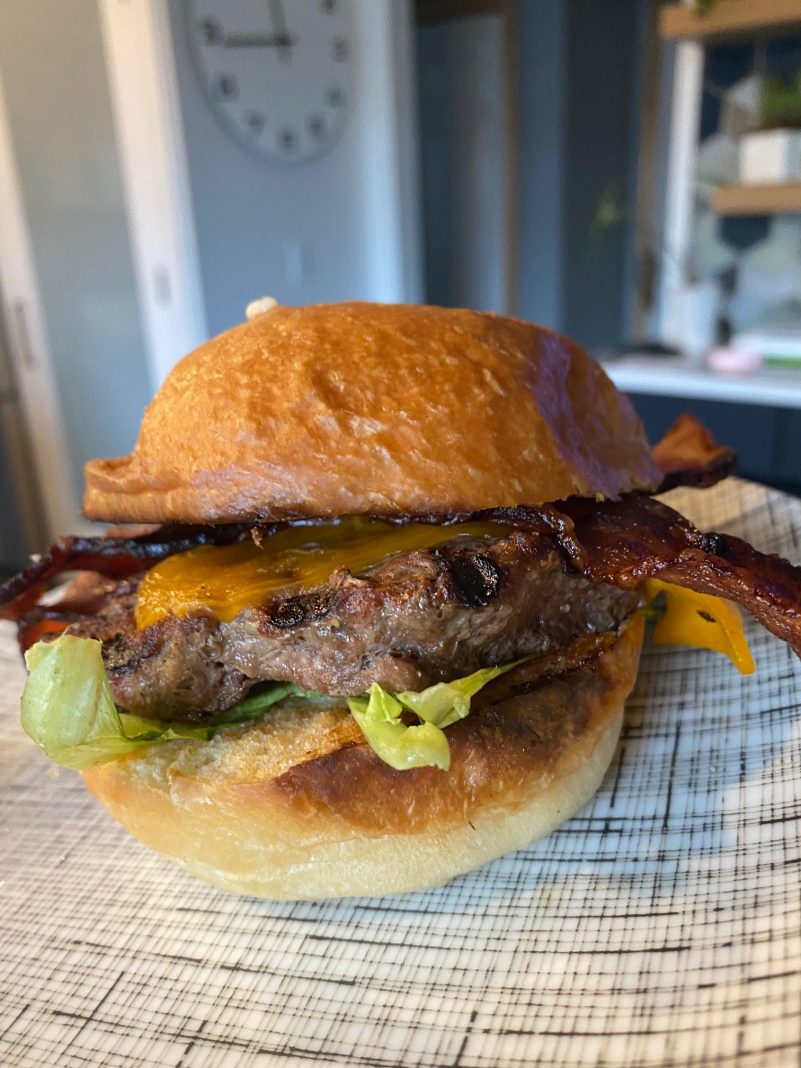 The System: Heather's has delivery through Bite Squad, but if you want to pick up at the restaurant, you have to call 612-445-8822. The full menu is available online. When I called just before 11 a.m. on a weekday, the phone was answered quickly, I was asked my first name, phone number, and then asked for the order. They have a pick-up window at the store, all the employees were wearing masks, and my order was ready about 15 or 20 minutes after I ordered. Very efficient.
The Verdict: It's not really fair how South Minneapolis gets so many terrific neighborhood restaurants. Heather's is really doing a nice job. The beef on that French dip was tender and delicious, the horseradish gave a subtle zip. The side order of the bacon potato salad was a surprising highlight—holy moly, this is a must-get. (One minor nit to pick: It would have been nice to have a wet side like a potato salad packed in a separate container instead of tossed in the same box as the sandwich.)
The Corsica salad was terrific and traveled well—I'm a total sucker for hearts of palm, and the quinoa made it feel like a substantial meal. A lot of people have raved about the burger, but honestly, burgers don't do great after sitting for a 30-minute drive, nor do the fries that were packed with it. No rip on Heather's—you could tell the beef had nice salt, nice seasoning, and a great char on the surface. Just not ideal for a long drive. The Buddha Bowl (although my son laughed that it wasn't packed in a bowl container) had really nice flavor from the cilantro chutney on the side, and, man, that rice was lusciously coconutty.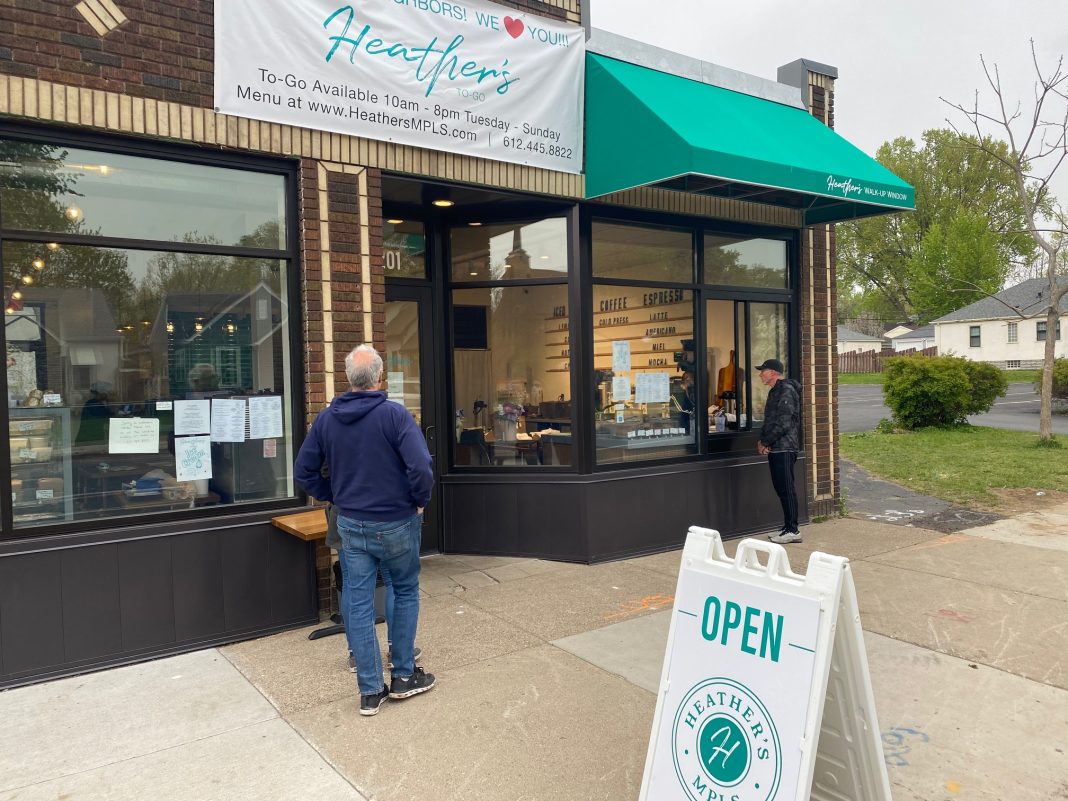 Hours: Tuesday-Sunday, 10 a.m. to 8 p.m.
Location: 5201 Chicago Ave. S., Minneapolis
Closest Parks: Minnehaha Creek is a short walk, as is Lake Nokomis
Facebook Comments