Get ready for the Tipsy takeover. After three years as the burger joint in residence in Blaine's Invictus Brewing Co., they've got spots open near Minnehaha Falls in Minneapolis and north suburban Roseville. In a time where comfort food reigns and takeout is expected to long outlast the pandemic, Tipsy Steer does it right. 
Let's start with the steer portion of the name: excellent, over-the-top, thin-patty double burgers crafted from local Revier Farms beef.
The Faribault Pride has bacon, caramelized onions, aged cheddar, and Gorgonzola. Don't sleep on the basic cheeseburger, $11 for a double patty. The "lil" spicy was a little too "lil" for our tastes—with Tennessee hot sauce, jalapeño aioli, charred jalapeños, and pepper jack cheese, I expected more of kick. A bargain, too, they're all around $13 and served with tasty, natural-cut fries.
Lots of quality starters and small plates. The extremely popular bacon lollipops are two full strips of thick-cut center slab bacon. All meat here with a dry rub and a sweet raspberry chipotle glaze.
The emerald coast baked avocados ($12) were so complex and enjoyable from a flavor profile, they almost felt out-of-place in this very approachable menu. Two avocado halves, stuffed with crab meat, a dollop of spicy mayo, a hint of red pepper and covered with cheddar, then baked. Who would have expected to see a drizzle of unagi—i.e., freshwater eel? But the umami contrast with cheese and crab was delightful.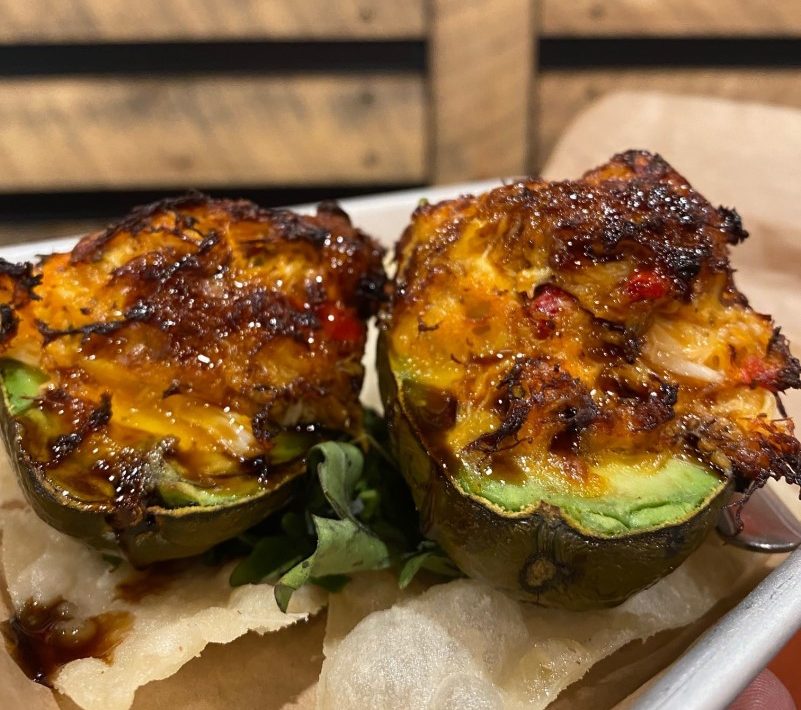 We really enjoyed the short rib grilled cheese, which was more like a short rib sandwich with some cheese on it. A heaping, generous mound of beef rib, with cheddar, gouda, and the crunch from fried green tomatoes? Diet starts next week.
We didn't love the brick-oven pizza—granted, we did a basic sausage and pepperoni, and, well, it tasted basic. Not much happening in the pizza dough, nothing noteworthy about the sauce. If you're bringing the kids and they want a pizza, Tipsy Steer has you covered.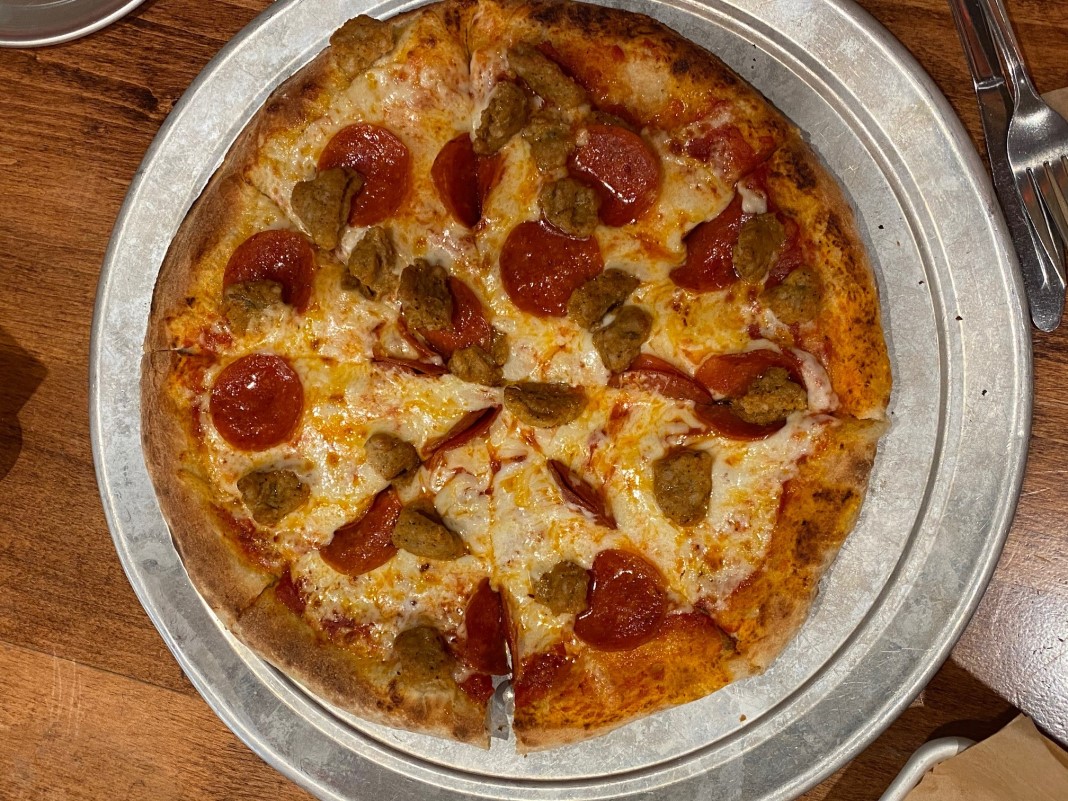 I'm still thinking about the onion rings, though, which I believe to be among the best rings I've had in the Twin Cities. Thick-cut, enormous rings, with a truly flavorful IPA beer batter sauce. Dip it in a Kolsch horseradish sauce, or don't. It's your life. But don't miss these onion rings.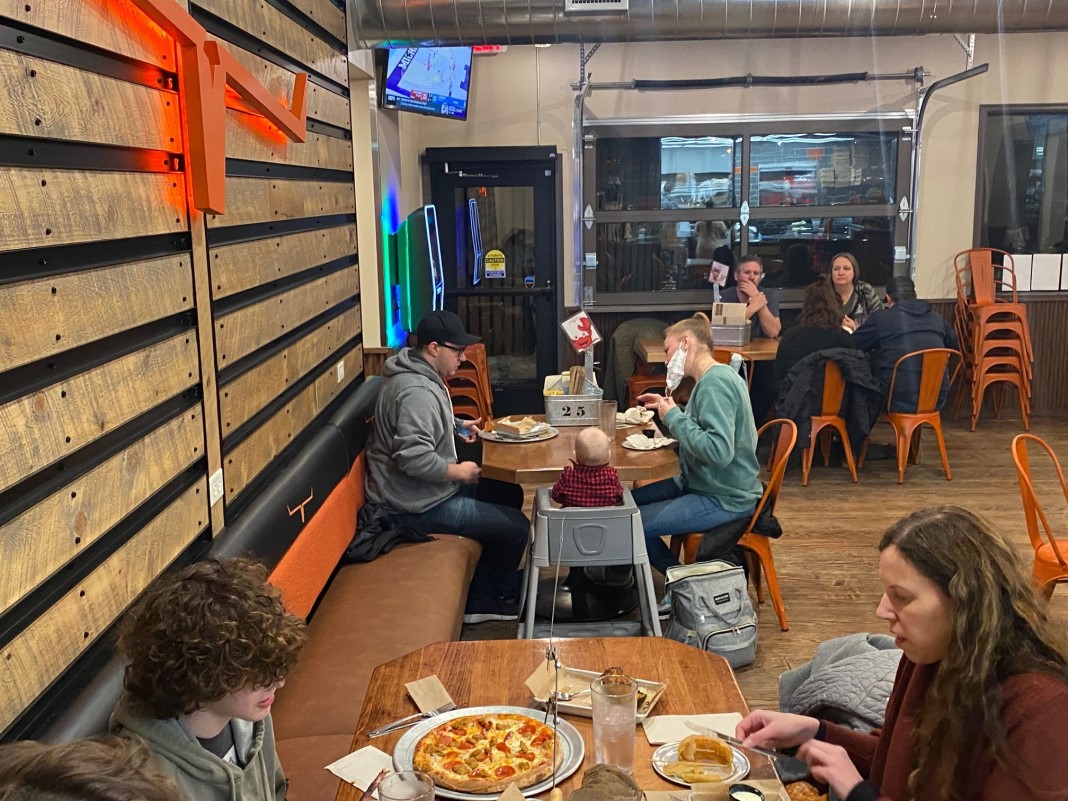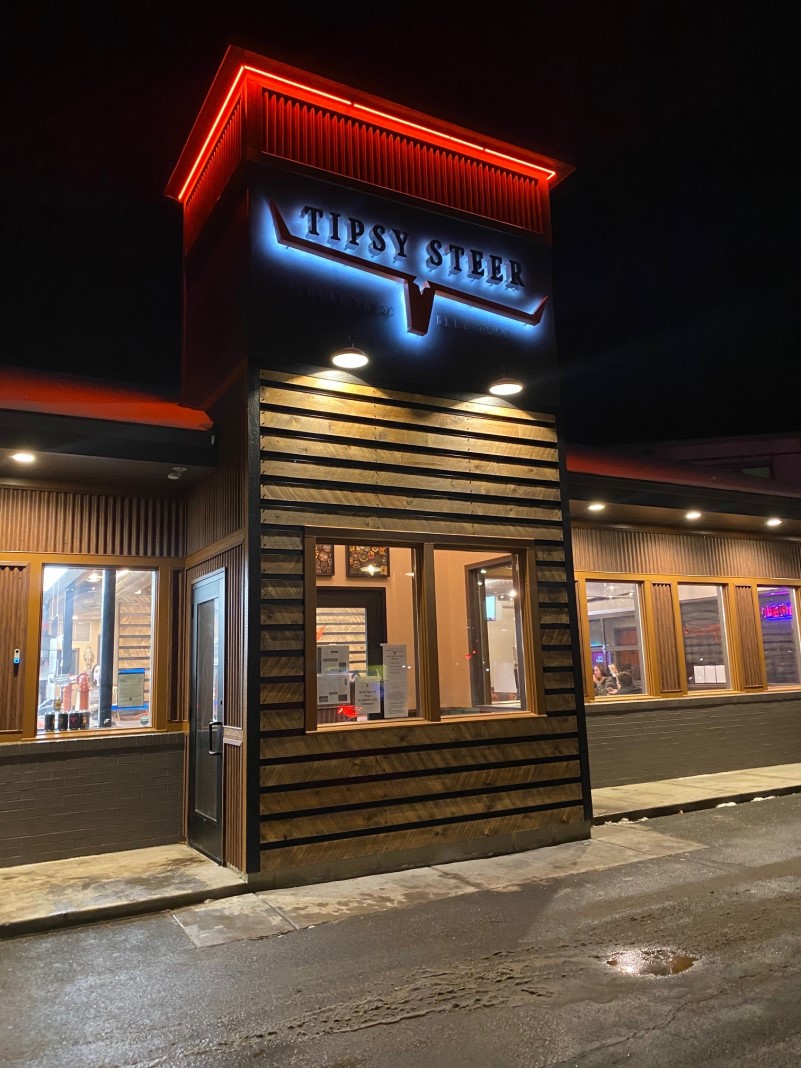 I confess to being nervous about Tipsy Steer, because the menu is so vast. A quinoa pomegranate power salad? Chicken tinga tacos? Flatbreads and pizzas? But the reality is, Tipsy Steer has spent several years working out the menu at Invictus in Blaine, and those years of practice are serving them well for showtime, as they open multiple locations around town.
5000 Hiawatha Ave., Minneapolis
612-353-5945
2704 East Snelling Ave., Roseville
651-200-3581
Facebook Comments