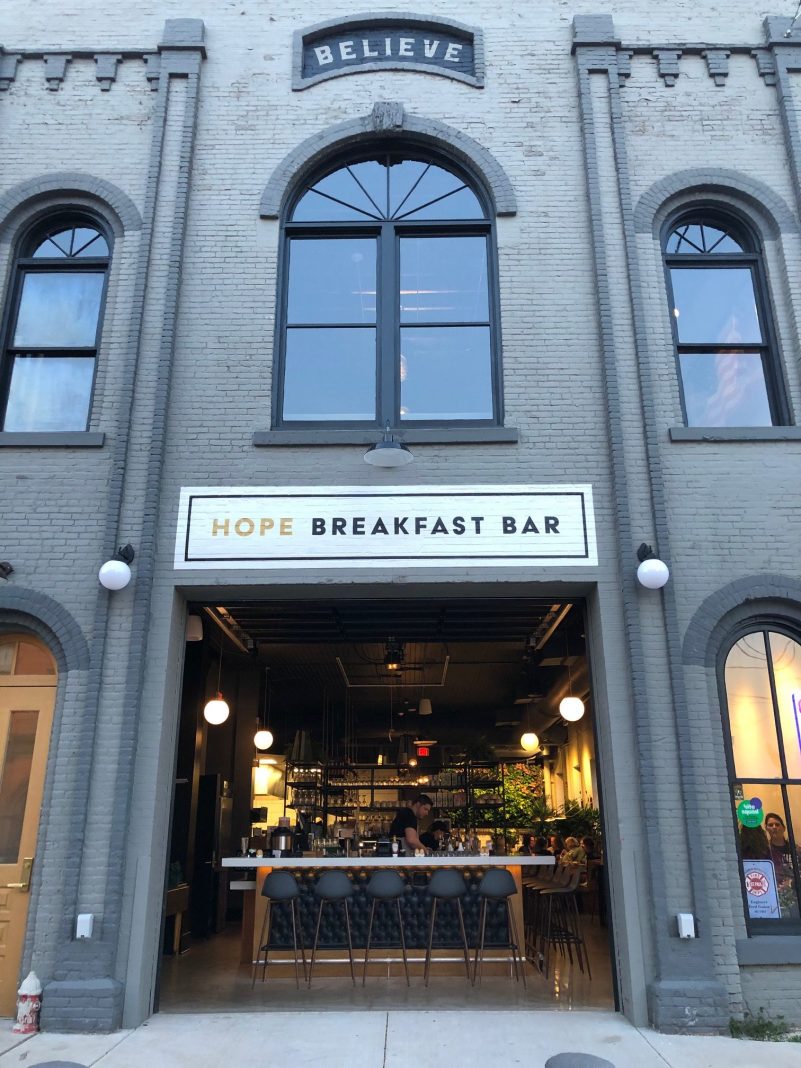 Minnesota's love affair with brunch (ahem) comes with a surprising dearth of breakfast-all-day options. Enter Hope Breakfast Bar: a gorgeous, gleaming tribute to the morning meal inside St. Paul's oldest firehouse, Hope Engine Company No. 3, built in 1872. Today, it's surrounded by a hotel and across from Children's and United Hospitals.
Restaurateur and chef Brian Ingram's gift for theming eateries previously yielded a bus-themed burger spot near U.S. Bank Stadium and a shipping-container-filled Cargo Food Authority near Target Center. Sadly, Hope's decor outshone the food on our visit.
The avocado toast was nothing more than guacamole on bread, topped with a well-poached egg. What a disappointment when you expect it to be runny! The deep-fried avocado slices didn't do much, either. With so many options for avocado toast (unique flavors, spices, greens, textures), this was dull and disappointing.
The stuffed poblano wrap was more quesadilla than wrap, and the poblano spice disappeared inside the cheese, sour cream, and hash browns. Nothing about this dish is appetizing.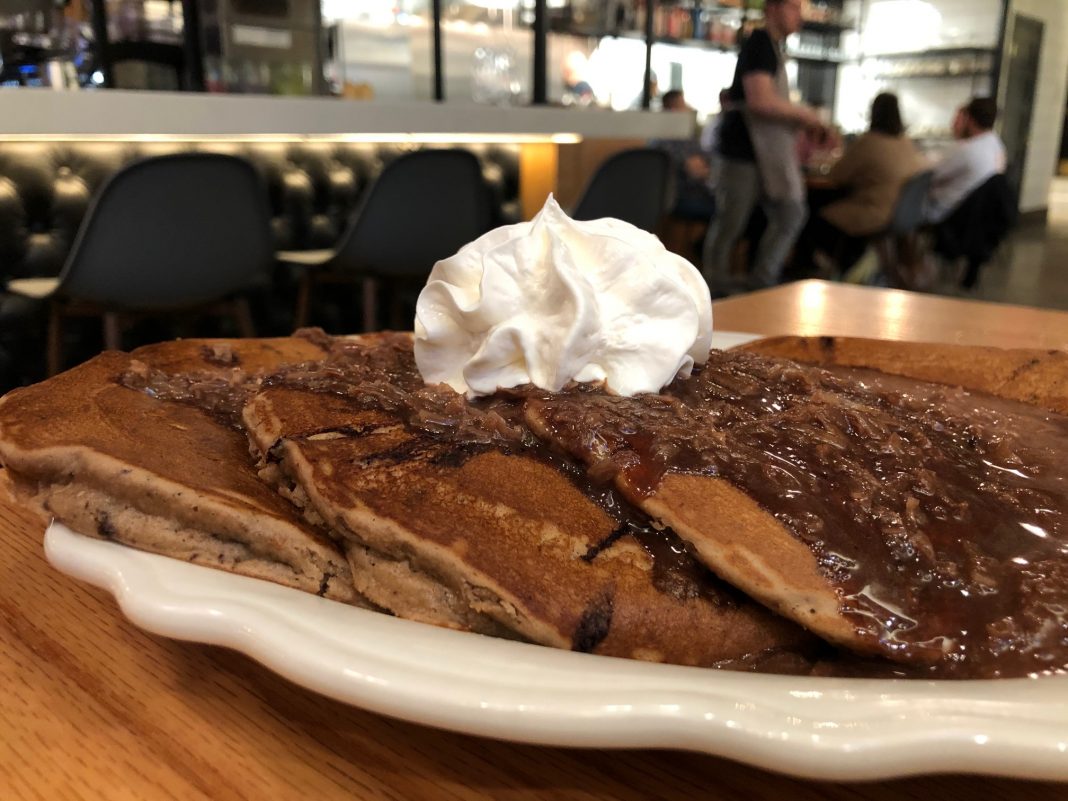 Oh, but those German chocolate pancakes—what a delight! Enormous, yeasty chocolate cakes with a haystack of toasted coconut perched on top. Decadent, rich, sugary, and worth every calorie.
The breakfast sandwich was an absolute tasty mess of cream and cheddar cheeses with pork-shoulder bacon and the egg oozing out of an everything bagel from St. Paul Bagelry. This is a fork-and-knife situation for sure, and a great way to either start the day or have lunch or dinner.
That's the beauty of Hope. When you were a kid, you loved "breakfast for dinner," right? (Brinner?) Hope has a full bar, and the cocktails were quite good. I was ready to hate the West 7th Cereal Bowl, with vanilla milk, Cap'n Crunch, and dark rum—but it was remarkably balanced and ultimately a very enjoyable drink.
Hope's theme carries into the owner's pledge to give 3% of profits to neighborhood nonprofits. We love this. Hopefully the precision of the cooking can rise to match its concept and mission's promise.
Hope Breakfast Bar
1 S. Leech St., St. Paul
651-330-8996
hopebreakfast.com
Facebook Comments