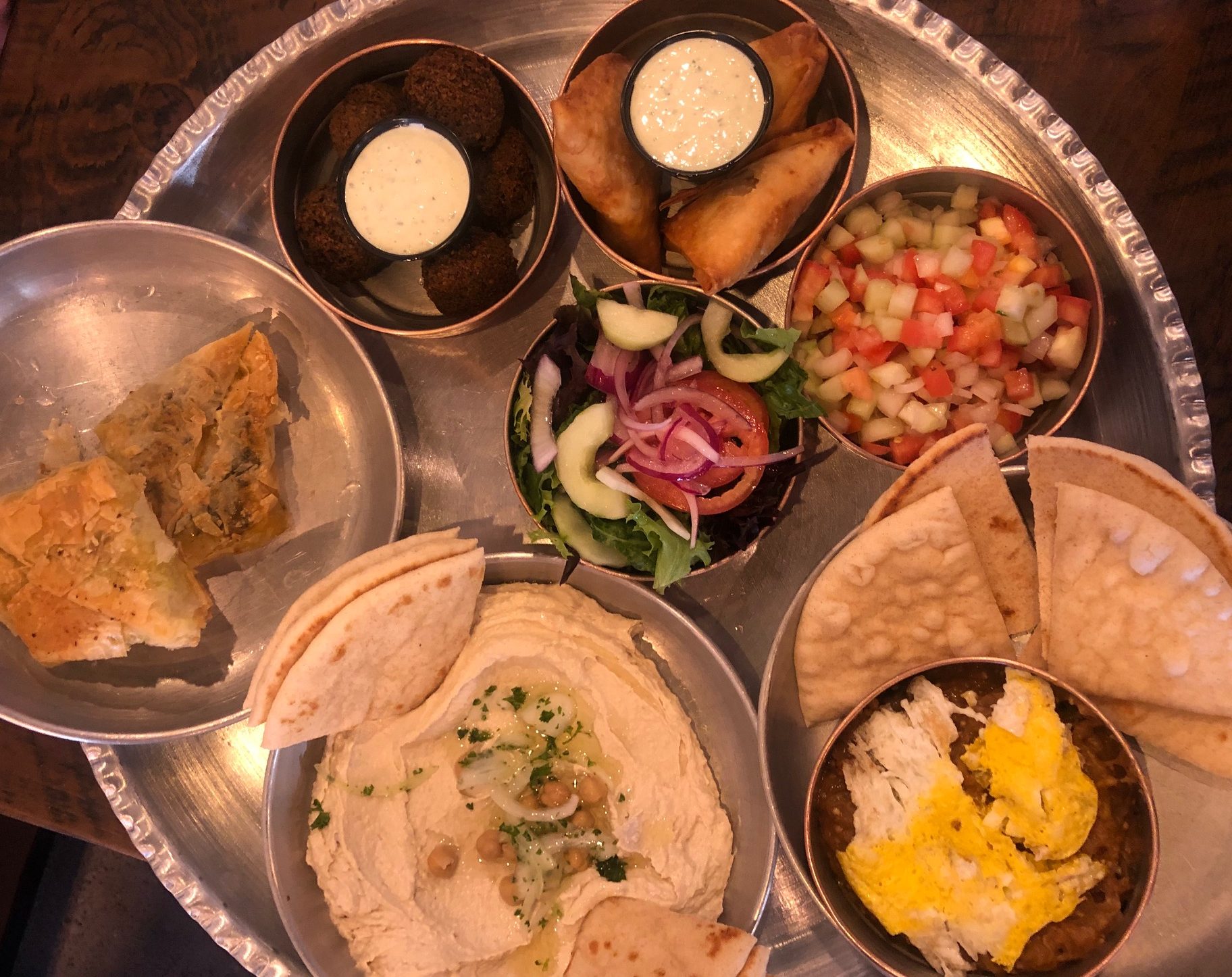 The best meals I have as a restaurant critic are the ones that leave me thinking, I wish I had this restaurant in my neighborhood. They're not usually the four-star restaurants, or the fine dining spots. They're usually more like northeast Minneapolis' Olive & Lamb: super-friendly people bringing high flavors in accessible, delicious food.
This is Mediterranean that goes beyond the gyro—and there are many reasons to be excited about Olive & Lamb. Get over it, fans of budget Greek-ish restaurant Marina, which used to live at the corner of University and Lowry. There is no buffet, there are no cheeseburgers. Instead, you have a really excellent counter-service restaurant delivering recipes from the chefs' and owners' Persian and Iranian families.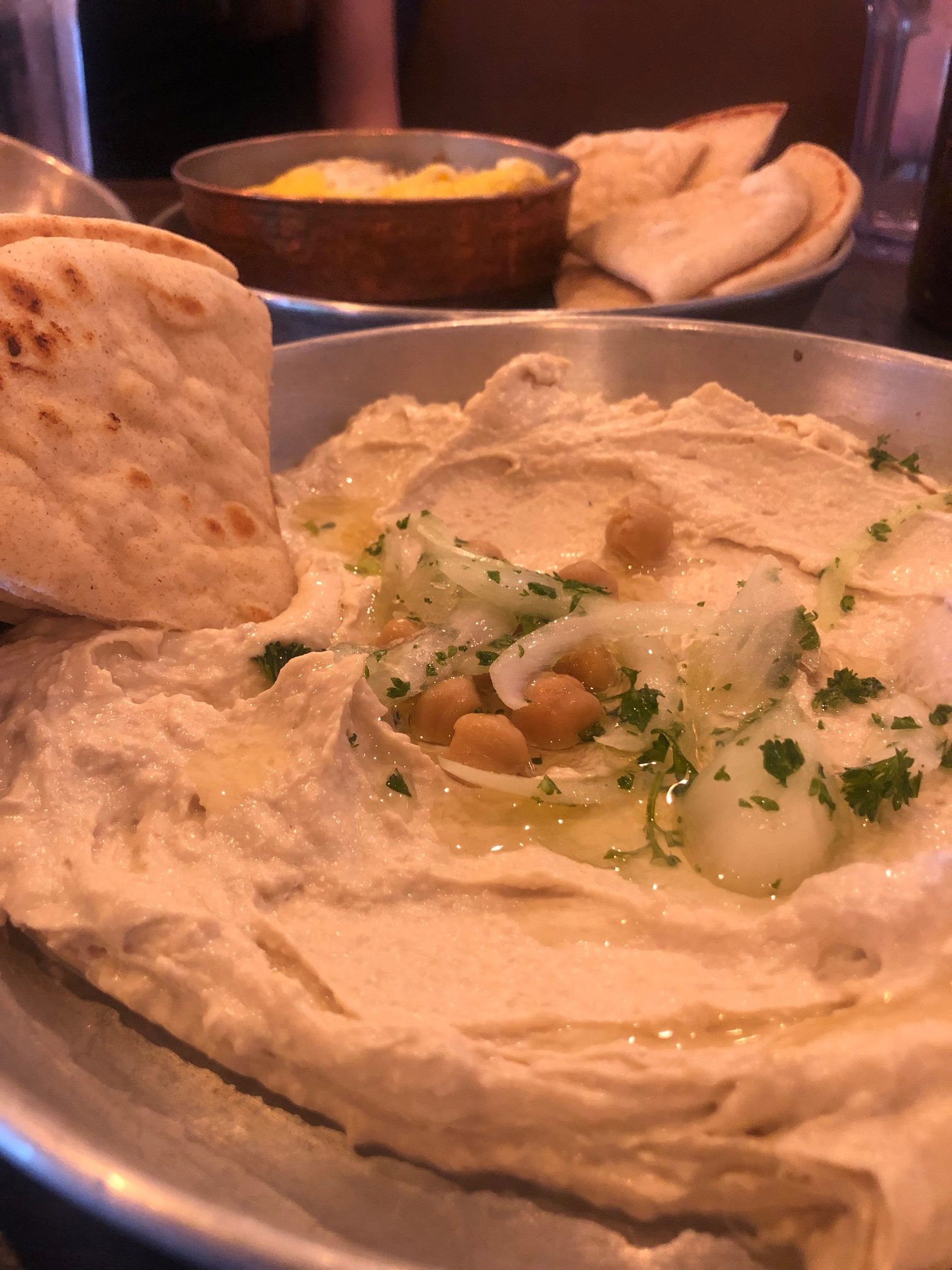 The menu features build-your-own rice bowls (because it's mandatory that every restaurant have bowls—plates are not to be tolerated in 2019). These bowls have basmati rice or quinoa as a base. Add chicken, falafel, or gyro and don't miss the green spicy sauce. Perfect for takeout, ideal for a quick lunch or dinner.
But you can also do Olive & Lamb like a nice, full, sit-down dinner. Start with the hummus: It's creamy and rich, served with warm pita bread. Or the spanakopita; O&L's version of this Greek spinach pie is flaky and crispy with creamy, rich spinach inside ($6). Excellent roasted eggplant salad, as well—topped with an egg and served with pita.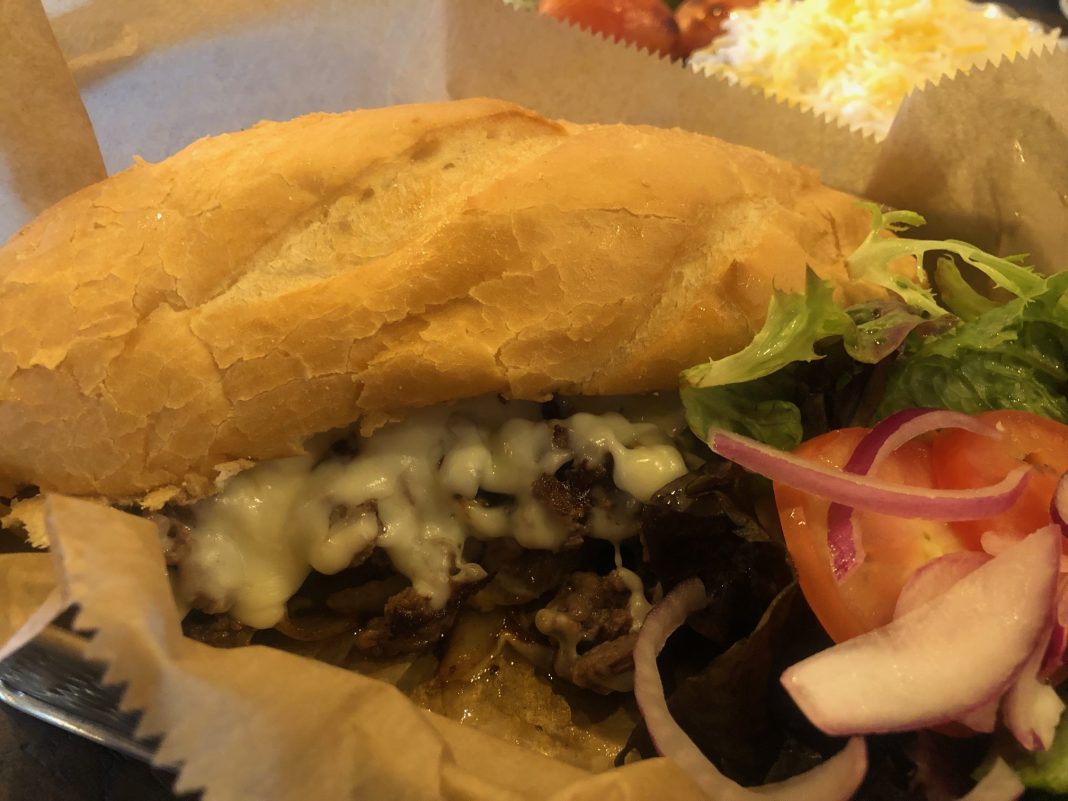 We loved the vegetarian sambosa with potato, onion, and an herby oregano mix. At just $5, it's a real bargain. There are sandwiches, including a lamb burger, but we opted for the beef tenderloin sandwich: juicy, thinly sliced beef on a hoagie smothered in melted cheese. A better version of a Philly cheesesteak sandwich.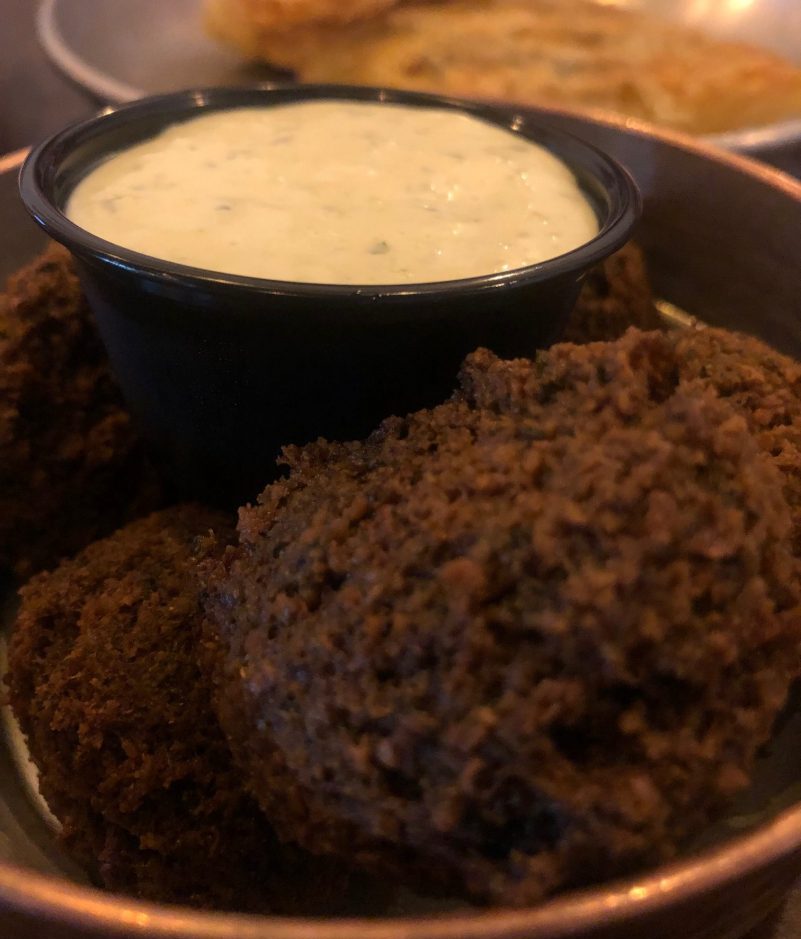 Frankly, you could live just in the snacky part of this menu. The falafel are traditional, fluffy, herby fried balls of ground chickpeas, five for $5 perfection.
The main platters delight, including a sizable lamb shank, plus a beef-and-lamb kabob that was enough to serve two for just $15. That kabob takes everything you love about a traditional gyro—the herbs, the beef, the lamb—and combines it into a perfect sausage. Tomato, with a kiss of fire, sits alongside a superb pile of rice.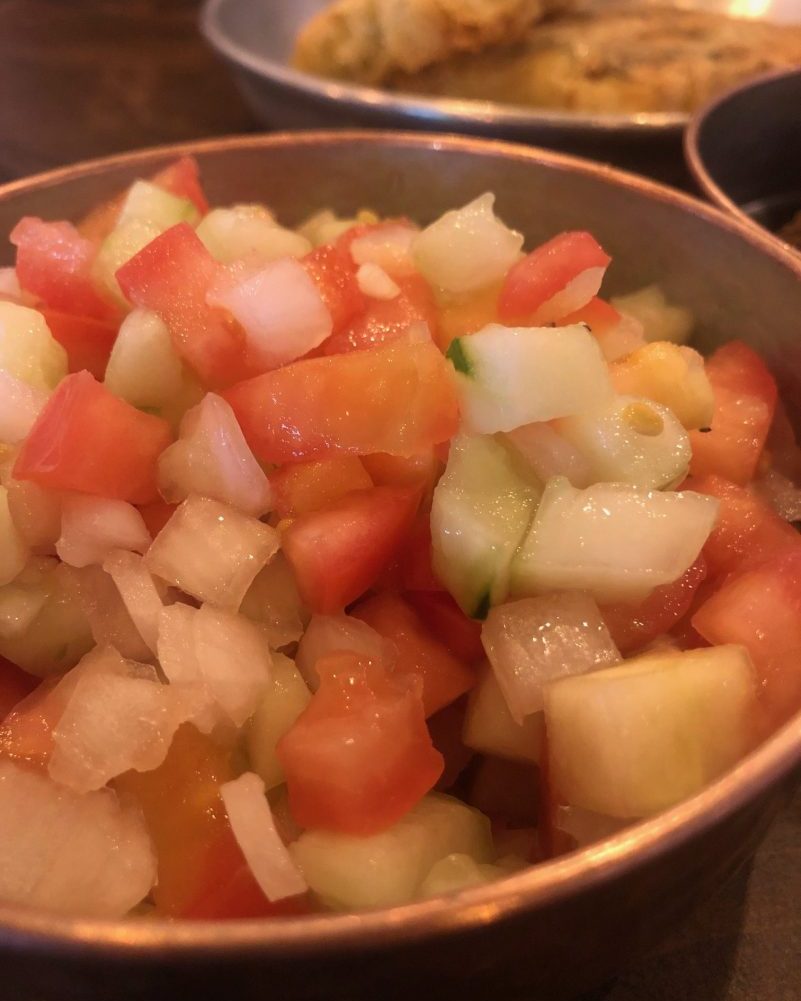 There are some misses: The Persian chicken salad needed spice or salt to make it pop, and the Shirazi salad needed a zip to the barely-there olive oil dressing.
The best part, though, is the service. Counter-service can sometimes be cold and workmanlike, but this was the opposite.
For the neighborhood, Olive & Lamb is the kind of place you'd visit multiple times a week. But it's also a worthy destination, transporting you to the pristine waters off the coast of Iran, seemingly just a short drive from Minnesota.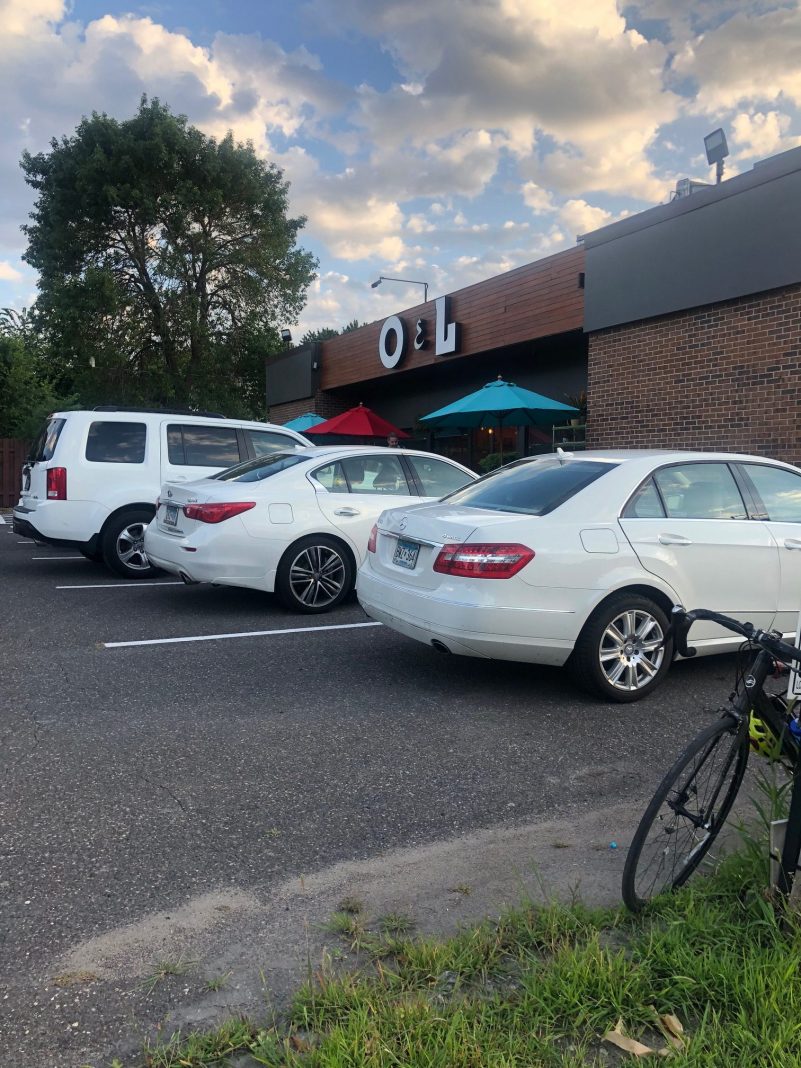 Olive & Lamb
2424 University Ave. NE, Minneapolis
612-353-5196