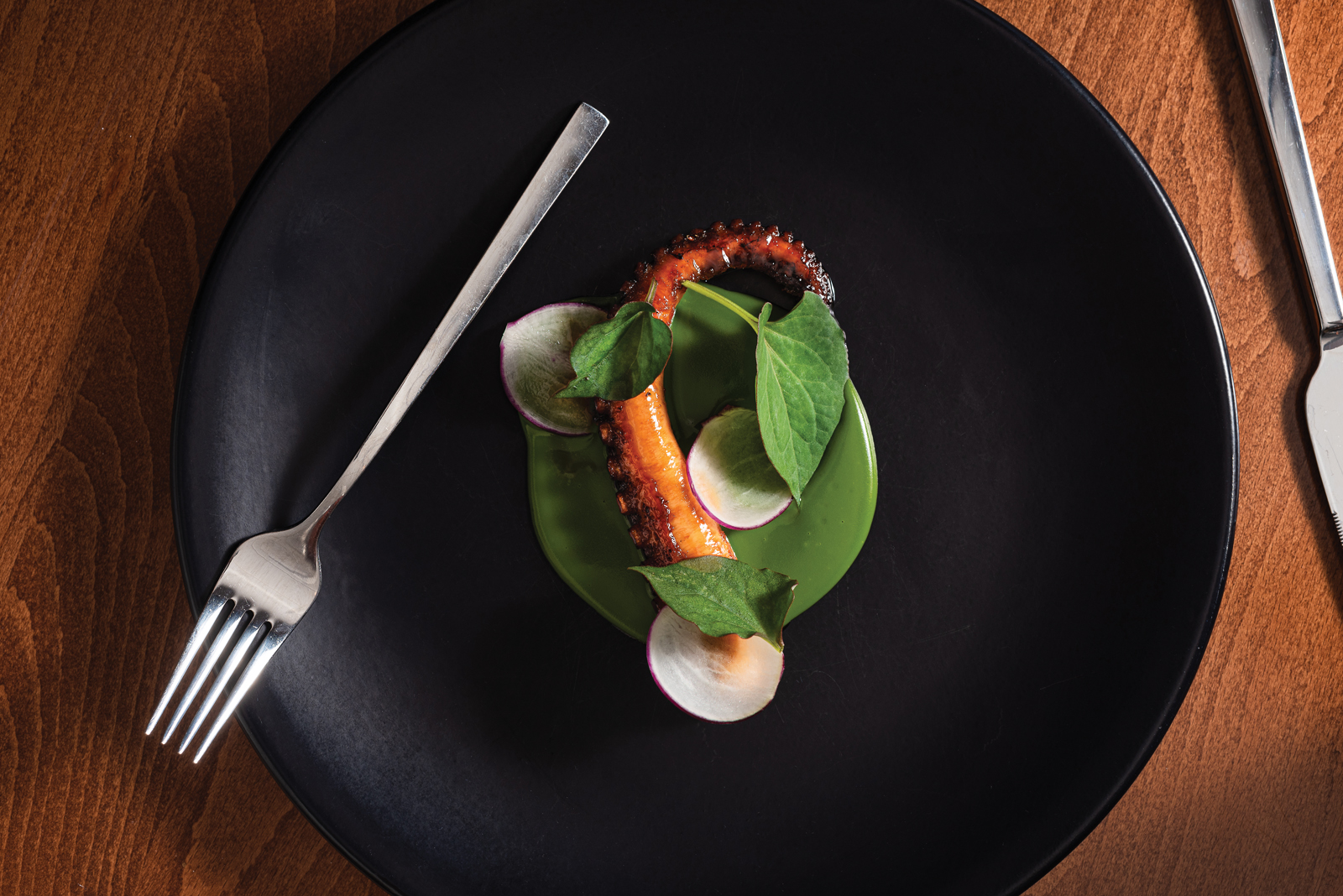 I'm not sure why sitting alongside a Minnesota lake makes us crave seafood. It's not like anyone's pulling out scallops or salmon or even walleye and serving it fresh. Still, the allure is there. And now, Lake Minnetonka finally has a restaurant that celebrates the water.
Vann is that celebration. The name literally means "water" in Norwegian. The seats largely face a wall of windows in Spring Park (near Mound) looking out onto Spring Park Bay. And the tightly focused menu features fish and fowl that live on the water.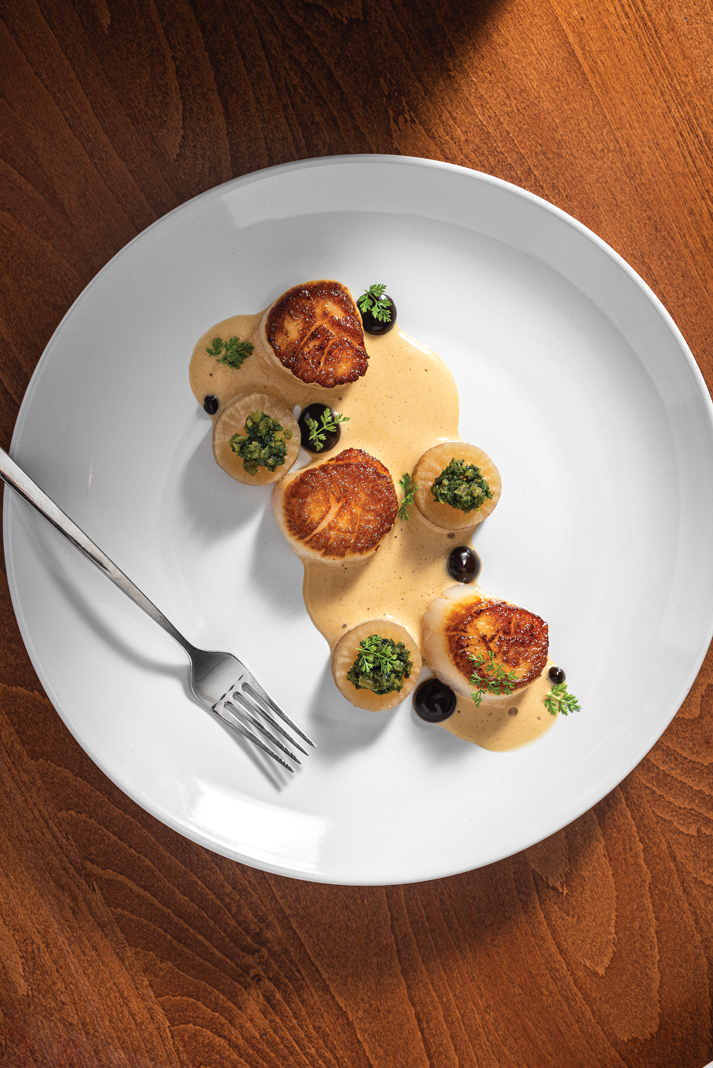 Chef Erik Skaar grew up in Plymouth, worked in restaurants in Seattle, and then came home to raise his family. After stints at the Bachelor Farmer and Tilia, his team transformed a dumpy barbecue restaurant in an old lakeside strip mall into a bright, modern, Nordic respite.
His talent is evident from the first bites of delicately cured hamachi, served with the zip of ginger, the bite of chili oil, and the silky, creamy tastes of uni. Sea urchin can sometimes taste bitter, but not in Skaar's able hands.
Octopus has become unremarkable in Minnesota restaurants, but Vann delivers something fresh and exciting. A tender, roasted Spanish octopus arrives atop shockingly green lemongrass puree with pickled radishes and shishito peppers to punctuate the flavors.
Scallops are perennial local favorites, and maybe that's why I almost never order them. Skipping Vann's scallop dish would be a big mistake. Two perfectly seared scallops, served with a scrumptious lobster cream sauce, seared zucchini, and these incredible bean flowers, which finish with the flavor of a bean, were just spectacular.
A duck leg and thigh, slowly cooked sous vide for up to eight hours, present as a tender, silky confit. Somehow a demi-glace sauce, heirloom beans, and fermented turnip worked in harmony to lighten what could have been a heavy dish.
And don't sleep on the meaty, spectacular mushroom dish: thick slices of king trumpet mushrooms, served with blackened broccolini, leeks, and a rich hollandaise topped with a duck egg. It reminded me of a luxurious breakfast.
Each first course was beautifully plated with gorgeous edible flowers. My only complaint: under-seasoning. A delicate sprinkling of salt would have brightened them all.
Service at Vann is as refined as the food—including a spectacular wine list heavy on Champagnes (many under $100 a bottle), high-minerality white wines (many values in the $40 range), and 20 wines by the glass.
Not everyone will enjoy Vann. Only eight savory foods are available at a time—four small plates and four mains. And to get there from the north or west you pass excellent restaurants in Wayzata, or Excelsior's quality scene if you're coming from the south. I can tell you unequivocally it is worth the windy drive along the lake.
The small menu makes it easy for two couples to order everything and share. Everything we tried was tweaked and improved by the second visit. There's something about sitting alongside the lake that makes you dream of possibilities: escaping on a boat, catching the giant fish, or estate life with a dock. I caught myself dreaming about the possibilities for Vann. With so much promise on the first menu, I can't wait to see how the chef and restaurant continue to grow.
Vann
4016 Shoreline Dr., Spring Park
952-381-9042
Reservations: Via web or phone
Hours: 5-10 p.m., Wednesday-Sunday
Instagram Star: The bright-pink Crémeux
Facebook Comments